Maia vs Shields to headline Brazil Event, Oct 9, 2013
---
For the 6th time of 7 planned events (1 more November 9, 2013) the Ufc will return to brazil.
Welterweight bout: Demian Maia vs Jake Shields
Welterweight bout: Erick Silva vs Dong Hyun Kim
Light Heavyweight bout: Thiago Silva vs Matt Hamill
"A cidade de Barueri, no estado de São Paulo, está perto de ser anunciada como sede do UFC que será realizado no dia 9 de outubro. A bola da vez é o Ginásio Poliesportivo José Corrêa, que foi visitado recentemente pela organização e tem capacidade para 5 mil pessoas. As informações foram confirmadas pelo Combate.com durante o UFC Rio 4 com fontes ligadas ao Ultimate.
Jaraguá do Sul-SC, que também estava forte no páreo, acabou ficando um pouco para trás, principalmente pelo fato de já ter recebido um evento em maio deste ano. Na ocasião, Vitor Belfort nocauteou o americano Luke Rockhold na luta principal.
Se confirmado o anúncio, será a terceira vez que o UFC irá desembarcar no estado de São Paulo. As anteriores foram na capital: a primeira em outubro de 1998, no primeiro evento da história da organização no Brasil, com a clássica vitória de Vitor Belfort sobre Wanderlei Silva; e a segunda em janeiro deste ano, novamente com Belfort vencendo, em duelo contra o inglês Michael Bisping."
"The city of Barueri, state of São Paulo, is close to being announced as host of the UFC to be held on October 9. The turn is the Gymnasium Multisport José Corrêa, which was recently visited by the organization and has capacity for 5000 people. The information was confirmed by Combate.com during the UFC Rio 4 with sources close to the Ultimate.
Jaragua do Sul-SC, who was also strong in the race, just getting a little behind, mainly because he has already received an event in May this year. On occasion, Vitor Belfort knocked out American Luke Rockhold in the main.
If confirmed the announcement will be the third time the UFC will land in the state of São Paulo. The former were in the capital: the first in October 1998, the first event in the history of the organization in Brazil, with the classic victory over Vitor Belfort Wanderlei Silva and the second in January this year, again with Belfort winning in duel against England's Michael Bisping."
http://sportv.globo.com/site/combate...a-proximo.html
---
Ufc Events Attended:

Ufc Fight Night: Davis Vs Nogueira, Ufc 131, Ufc 143, Ufc 148, Ufc on Fox 5, Ufc 156, Ufc on Fox 8
-----

Chael Sonnen - "I was in public office, and I left public office the only way a person should..In Handcuffs"

Join Date: Apr 2010
Location: Following The Path To Jesus Set By His Disciple Vitor Belfort
Posts: 5,111
Jesus. most likely going to be a terrible fight.

Silva Vs DHK has the potential to be one too.
---
Or this could be the best grappling match the uFc has ever seen. Sadly, I agree; this is probably gonna be a bad striking match.

I honestly would love this to turn into an all out grappling war, though!
---
mad props: Toxic
Even if it did hit the grown it would be nothing but stalling.

High level ground fighters almost never make a good fight.
---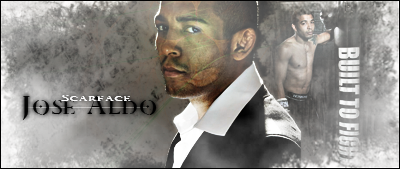 Well we're either going to get three great KO's or three lousy decisions
Why? Why would someone do this? 5 ******* rounds now.
---
Will make predictions for credits. Please, I'm so broke.
Join Date: Oct 2009
Location: UK... Where the sun never shines.
Posts: 11,557
Another shitty Brazil card?
Aw cmon guys this looks better than the last Brazil card, at least any of the 3 the fights could POTENTIALLY be exciting, it's just a matter of which side the coin lands. I mean Mir vs Nog was great, so maybe Maia and Shields will actually let it all hang out.
Quote:
High level ground fighters almost never make a good fight.
For example?
Because personally, I struggle to think of a fight between two high level MMA-BJJ dudes. Sure, lots of fights between two high level wrestlers can turn out a bit shit. But in the case of this fight, Im willing to bet that it'll be a grapple fest and a good one at that.
Banned
Join Date: Aug 2010
Location: Idaho
Posts: 2,848
I expect Maia, Kim, and Thiago Silva to dominate.
Currently Active Users Viewing This Thread: 1

(0 members and 1 guests)
Posting Rules

You may post new threads

You may post replies

You may not post attachments

You may not edit your posts

---

HTML code is Off

---