MMA Fanatic
Join Date: Jul 2006
Location: east coast u.s.a
Posts: 61
Goldberg is getting old and it may be a bit late to change professions. He is banged up pretty bad i dont think you will see him in an octagon, though he is strong as a mother&6%$@!. Lesner would have no problem with the transition and he is very quick for his size. He is a super nice guy, I would have trouble rooting against him. I think Angle would have been excellent. He is a phenamonal athlete and extremely intelligent. One of the nicest people I ever met. But he is pretty banged up too.
I would like to see Shaq get in the octagon. He has a big mouth and would definately hype a fight. I would enjoy rooting against him as much as I enjoy rooting against Tito. It would be cool to see him get his ass kicked.
Lesners wrestling is good, angles is better though.

Olympic gold metal plz? lol
---
What is it that is going to be on your mind when you're on your death bed? Will it be the tedious years of 9 to 5, or the memory of some great acheivement. Maybe a moment you stood in glory to the applause of millions.
-Evan Tanner
Megaweight

Join Date: Apr 2006
Location: Everett, MA
Posts: 5,961
brock weighs like 295 he gotta cut down..he'll be a force i think..and from wat i heard zito is an animal..but if he faught an expeirieced mma guy..he'd get beasted in the first round..id pay to see it..but that dont say much..
---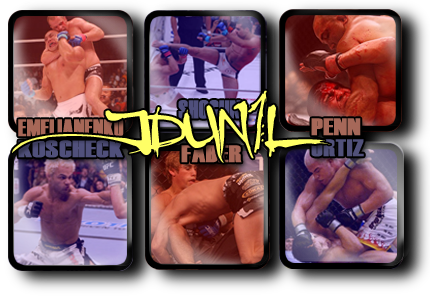 Mancrushes
1.Shogun
2.BJ
3.Fedor
4.Kos
5.GSP
Im in Porno's
im not sure where goldberg fought MMA, but I heard that he did, so it could just be a rumor......and Zito doesnt have many qualifications except hes all roided up and prob cant feel much of nething lol
Currently Active Users Viewing This Thread: 1

(0 members and 1 guests)
Posting Rules

You may post new threads

You may post replies

You may not post attachments

You may not edit your posts

---

HTML code is Off

---