Quote:
There was talk about Randy being on TRT before it was even being talked about as a big issue in sports.
I remember Joe Rogan hinting at it in an early interview then sort of stopping like he didn't know if he should be saying all that.
I think UFC brass knew he was on some sort of PED.
---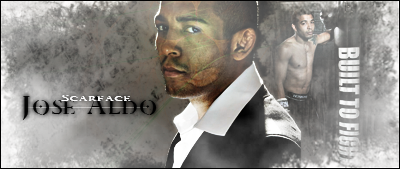 It would be way more shocking if Randy hadn't been using steroids. You don't get stronger in your late forties. It's the exact opposite. There is an a very high probability that he was using something shady.
Bantamweight
Join Date: Nov 2009
Posts: 953
I think randy was clean. Hes very smart and has talked openly about what suppliments he used and how he wanted to test every natural way to boost testosterone and do it in a natural way. Him and BJ are really the only guys who in my mind were natural for sure. Anderson is another one who in my mind would not cheat.

These are just my opinions others may differ.

Join Date: Mar 2010
Location: NC.
Posts: 9,815
Oldfan doubts that Aldo knows any more about Randy than the ex spurts posting here.
I don't doubt that Aldo know more about PED's and taking steroids than I do
https://www.google.com/search?client...+kidney+stones
it's obvious that he uses steroids to help him cut weight so that he can fight guys who are smaller than him.That's the reason an athlete that drinks as much water as he does gets kidney stones. He's not worthy of saying Randy's name.
---
Randy quite possibly could have been on PEDS of some sort but he has no evidence so you look a bit silly saying it out in public and being that high profile.

On another note why doesnt he slanders guys like Overeem , Barnet the guys who everyone knew were on PED's and most likley will continue to try and get away with using them if they can.
---
Bisping Fan extraordinaire
Velasquez will be back
When older people used to give up and tell me age is a factor I used to love giving them an example of the opposite. From all the sports and especially football with us being British I always chose Randy Couture as an example. I would show them the comeback vs Sylvia and Gonzaga.

I am being biased but will not hear Aldo on this one. Couture was amazing for his age and I put him above Evander Holyfield in age defying sports competition.
---
Franklin,Gouveia,Maia,Kharitonov,Hunt,Liddell,Pari syan,Hardy,Shlemenko,Machida,Gomi,Bustamante,Evans ,Edgar,Hathaway,Bonnar,Murray,S.Carter,Ludwig,Pett is,K.Gill,Sobral,Mousasi,D.Cruz,Arona,Nogueiras,Co te,Ole Laursen,Kawajiri,Sakuraba & K1 Lebanner!

Join Date: Apr 2010
Location: Following The Path To Jesus Set By His Disciple Vitor Belfort
Posts: 5,111
Randy was on HGH,HRT and TRT.
---
Currently Active Users Viewing This Thread: 1

(0 members and 1 guests)
Posting Rules

You may post new threads

You may post replies

You may not post attachments

You may not edit your posts

---

HTML code is Off

---