Join Date: May 2008
Posts: 11,383
Jose Aldo doubts Randy Couture was always 'Natural'.
---
http://www.mmamania.com/2013/8/11/46...ys-the-natural
Quote:
One thing that most mixed martial arts (MMA) fans have come to accept is that there will always be performance enhancing drug (PED) usage in the sport. While the fighters are tested to whatever standard is set by the Association of Boxing Commissions (ABC), it doesn't take a genius to realize that despite some positive tests, there are many who slip through the cracks.

The latest appears to be testosterone replacement therapy (TRT), which is used to help males normalize if their levels of testosterone are below a 1:1 Testosteron to Epitestosterone ratio. It's a completely legal treatment in the United States as long as you can find both an endocrinologist and clinic that will give you treatments.

There's just a few problems.

The first is that that ratio tends to drop naturally as an adult male gets older. The second is that there are many different things that can affect that ratio artificially. The first is stress, which is a completely natural way for levels to drop. But, more important, past PED usage, which raises a body's testosterone levels, can cause the body to stop producing the hormone later in life.

Again, that's important to note as a reason many athletes take steroids is because it allows them to train harder and longer. The biggest physical benefit is that the body recovers quicker, thus allowing more physical exertion. But, there's also the psychological benefit of knowing you're an absolute beast in the gym.

The list of fighters who have applied for a therapeutic use exemption (TUE) has grown over the years. Dan Henderson was one of the first. Then Chael Sonnen made TRT the sexy new abbreviation after testing for an insane 16.9:1 ratio following his first loss to Anderson Silva at UFC 117.

The latest has been 36-year-old Vitor Belfort, who initially attempted to avoid answering any questions regarding his use of TRT, but now credits the therapy as just leveling the playing field for him and his opponents. The issue for many is Belfort's positive test for 4-Hydroxytestosterone following Pride 32 in Las Vegas, Nevada, several years ago.

UFC Featherweight Champion Jose Aldo recently spoke with Tatame, one of Brazil's premiere sources for MMA news, about PED usage in MMA. The first detail of note is that it's his belief that PED usage is a lot more widespread than many believe. The other is that he doesn't believe Randy Couture was always "The Natural."

"Randy Couture fought until he was 50, and you say he was clean? If the doctors prescribe you and you're on the limits, OK, I see no problem."

Couture's MMA career lasted an astonishing 14 years. In that time, he fought all over the world and never once tested positive by an athletic commission. However, in Aldo's mind, if there was ever a fighter who would be a candidate for TRT, it would be Couture. He was a champion well into his 40's and competed at the highest level before retiring at 47 years old.

And he owes it all to a custom supplement program, not PEDs or TRT, whether Aldo -- or most MMA fans -- are willing to accept it.
Join Date: Oct 2009
Location: UK... Where the sun never shines.
Posts: 11,557
A 'custom' supplement program.
I never thought about it because he retired before this whole TRT thing blew up. Could be.
I think Aldo is right when he says PED usage is more widespread than you think. If the testing doesn't improve soon we might have a Tour de France situation going on in the near future.
---
Rookie Hammer Squad 2015
Frankie Edgar - Dominick Cruz - Jorge Masvidal - Cat Zingano - Holly Holm
In a further interview, Jose Aldo also doubts that grass is purple.
---
Proudly Supporting
Dan Hardy
Conor McGregor
Michael Bisping
Donald Cerrone
Chael Sonnen
Demetrious Johnson
Joe Lauzon
Nick Diaz

Megaweight
Join Date: Mar 2007
Posts: 5,499
I get where Aldo is coming from, but he seems to forget that unlike most current MMA fighters, Randy was already in his 30's when he had his first fight. Randy didn't have the years of abuse from fighting already weighing down on his system. I am not going to say Randy was a saint, he paints a far different picture in his book, but I don't think he was on TRT or anything like that. I just think he was a smart athlete with a set of skills that were very hard for more people to beat. He was one of the first solid wrestlers with decent stand up. A lot of other fighters were significantly lacking in one area or the other, he was more well rounded. Also he was one of the first fighters to show how dangerous the clinch could be with draining your opponents strength and use of dirty boxing.
---
Think. It Ain't Illegal Yet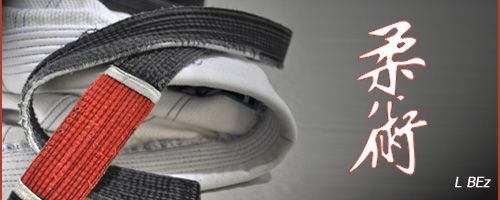 "Discipline Hurts Less Than Regret"
There was talk about Randy being on TRT before it was even being talked about as a big issue in sports.
Couture is smart and is vocal about the types of things he takes. I could see this like a Mark McGuire thing, maybe he used to take stuff that is banned today that was not in the past, now, or when he was fighting recently, he didn't take those things. Just a theory. I think Randy was probably clean as the next guy who has never been busted, as in no freaking clue how dirty he was or wasn't. I don't like Aldo starting the conversation with the name like this very much though.
---
I like MMA less because of this forum

Join Date: Jan 2009
Location: Xanadu
Posts: 5,026
Jose should do a bit more research before he goes slandering people.

If he did he would know Randy was doing the eco challenge and winning it every year from an unreal training routine way ahead of its time, and a diet routine second to none. He ate massive amounts of greens, and was the epitomy of a health freak.
He was never particularly strong or fast but he was very clever the way he fought. The type of fights Randy used to put on were all based on technique, taking very little damage in fights. The cagework people can do now Randy was destroying people with for years based purely on grappling technique, something that is highlighted very well in the Fight Master series he is coaching on right now
He clearly slowed down when he got older, getting caught with punches from the likes of lesnar that he really should of been avoiding, and his age caught up to him against Nog and Vera although he beat Vera. He got by up to that age on his wits. He came back and beat Syliva not because of strength power and speed but because he was just smarter then timmy. When the divisions got more stacked with better fighters he got found out with his lack of speed and strength compared to the younger guys. The Machida fight highlighted that fact.
Looking at Randys physique for his fights he never had the look of a guy getting a load of testosterone into him either. He was always just in solid shape but never bulging with muscles.

Looks like Jose is setting himself up for his own TRT exemption, sulking away with his broken foot.
I thought it was well known Randy was on HGH and Anavar. I don't really care, I'm sure there are a lot more people on PED's than we'd like to admit.
Currently Active Users Viewing This Thread: 1

(0 members and 1 guests)
Posting Rules

You may post new threads

You may post replies

You may not post attachments

You may not edit your posts

---

HTML code is Off

---