View Poll Results

: Your prediction

Ben Henderson (c)
14
40.00%
Anthony Pettis
20
57.14%
Draw
1
2.86%
Voters: 35. You may not vote on this poll
***OFFICIAL*** Ben Henderson vs. Anthony Pettis II Thread
---

Lightweight bout: 155 pounds
Five round fight for the UFC Lightweight Championship
---
Looks like I'm the first here to comment. Pettis is by far the more dynamic fighter and will usher in a new era of high flying acrobatics. This guy dismantled Cerrone and Jlau who are tough fighters in their own right. Yah even though it's a tough one to call I'll go with Pettis cuz I feel it's his destiny. This is his time to shine. Bendo is a good rep for the sport, but he's a less well rounded version of GSP. Solid, but not spectacular.
---
Marcus Aurelius: Tell me again, Maximus, why are we here?
Maximus: For the glory of the
Empire, sire.
Baked, not fried... the healthy choice.
Flyweight
Join Date: Sep 2011
Posts: 244
I am rooting for Anthony Pettis for this one.

Pettis can lose if Benson decide to go wrestling heavy and "GSP" Pettis which is not really this style. Being the 2 guys they are, they will take this fight to everywhere. And Pettis will decisioned Bendo again in another competitive match.
Pettis will get a stoppage either in the late 3rd or at some point in the 4th I believe. I also predict he will be down on the scorecards when it happens, but he's taking the W in convincing fashion.
---
Think. It Ain't Illegal Yet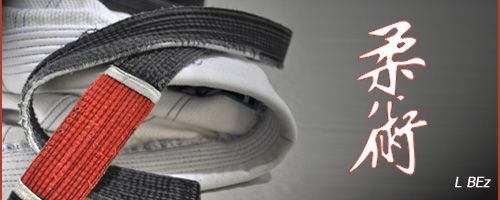 "Discipline Hurts Less Than Regret"
Featherweight
Join Date: May 2009
Location: Western Massachusetts, New England, United States of America, Western Hemisphere, Earth, Sol System
Posts: 1,028
i doubted pettis in the past, especially his first couple of fights after WEC closed. since then he's been better and better.

i will not doubt again; history will repeat itself with 5 rounds of pure AWESOME SAUCE!
---
.
.
.

Carley Simon, thanks for writing that song about me!
Both well rounded so I think Bendo is the smart bet as a seasoned Champion, but Pettis can take a lot more inspiration from their first fight, and has the poise to capitalize on that in the rematch.

This isn't just because he won, for me it's because of how he handled certain situations compared to Bendo... scenarios which Bendo normally thrives in. Of course, both guys have grown a lot since then but stylistically, Pettis can hang with Bendo everywhere and consistently deals more damage than him everywhere.

I think Pettis wins again.
---
I think Pettis will deal more damage but Bendo will win if it goes to the judges.
---
Rookie Hammer Squad 2015
Frankie Edgar - Dominick Cruz - Jorge Masvidal - Cat Zingano - Holly Holm
Join Date: Jun 2009
Posts: 20,898
Flyweight
Join Date: Nov 2011
Posts: 404
I think this fight will be somewhat like the first fight but not as entertaining as this time I think Henderson will be able to control more of the fight with his grappling and wrestling winning another decision. I hope Pettis proves me wrong and devastates Henderson but right now I have to put my money on Henderson.
Currently Active Users Viewing This Thread: 1

(0 members and 1 guests)
Posting Rules

You may post new threads

You may post replies

You may not post attachments

You may not edit your posts

---

HTML code is Off

---