Chael Sonnen freestyling over a microphone about Shogun
---
Quote:
Some people call it reciting a poem, others call it freestyling. It really depends on where you grew up and if your parents could put you in a fresh pair LA Gear or British Knights on the first day of school. Am I suggesting economical circumstances in a person's youth determine if that same person considers a rhymed prose a poem or a freestyle? Of course I am.

We haven't heard much from Chael Sonnen in regards to his upcoming fight this weekend on UFC on FOX Sports 1 against Shogun Rua. Even in this week's conference call he was rather subdued. Finally, after weeks devoid of verbal gems from the American Gangster we finally have something, and it comes in the form of a freestyle -- or poem, depending on your circumstance.
Source
Freestyling is adlibbing. This is very written.
---


Join Date: Jan 2009
Location: Xanadu
Posts: 4,999
freestyling? errrrp. More like Lord Tennyson lol
Bantamweight
Join Date: Jul 2007
Posts: 972
When will someone call chael out about him getting destroyed over and over again and how bad he is?
this is why Chael will always have a job in the UFC. to me he is very entertaining in and out of the Octagon. I love his fight style and his promos. WAR SONNEN!


Join Date: Jan 2013
Location: Canada's East Coast
Posts: 1,487
Quote:
When will someone call chael out about him getting destroyed over and over again and how bad he is?
How bad he is? It's been four years since the man lost in the octagon without a title on the line. That takes serious skill. His gimmicks garner him more hate than his skill, or lack thereof imo.
---
The poster formerly known as Cowgirl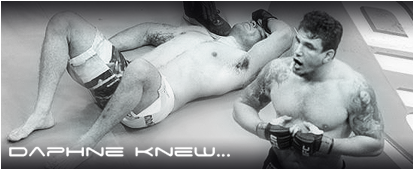 Thanks to Killz for the great sig!

Banned
Join Date: Sep 2012
Location: West Germany
Posts: 174
How is he a bad fighter? Sonnen laid the blue print on how to beat Maranderson Silva before Weidman embarrassed him to the point of crying on brazilllian television.

What does Rua have for Sonnen? He is a worser version of Manderson Silva. He has no knees, no takedown defense and his striking has gotten worse as he has aged. Sonnen will do what he wants to Rua because Rua can not take a beating. Come on Rua, get beat like a good blackzilian so that team can be proud.
I really don't like Chael.... and would love to see Shogun in his truest most brutal form absolutely destroy him..... Shogun better be ready because this fight could go either way. Pulling for Rua though.
---
_RIVALS TOP 10

ANDERSON "THE SPIDER" SILVA
JAKE SHIELDS
NICK DIAZ
EDDIE ALVAREZ
JUNIOR "CIGANO" DOS SANTOS
GILBERT MELENDEZ
MAMED "THE CANNIBAL" KHALIDOV
HECTOR "SHANGO" LOMBARD
CAIN VELASQUEZ
GEGARD "THE DREAM CATCHER" MOUSASI

Heavyweight
Join Date: Apr 2007
Posts: 3,709
from what we've seen of Rua in the past 3 years I don't see how anyone thinks he will win. Sonnen is a perennial contender, Rua peaked a long time ago. To me it comes down to the fact that Shogun made the crucial mistake of sparring way too hard for years, the human body simply can't take full contact over a decade. I think his heart is in it and he's so damn tough that he would never admit his body is broken down terribly.
Currently Active Users Viewing This Thread: 1

(0 members and 1 guests)
Posting Rules

You may post new threads

You may post replies

You may not post attachments

You may not edit your posts

---

HTML code is Off

---