Dana White says Uriah Hall 'doesn't have what it mentally takes' to fight in UFC
---
What do you think folks...
Actually was pulling for John Howard cuz he's an under rated fighter who's pretty humble. Not the greatest, but he likes to bang and usually puts on exciting fights.
Hall on the other hand has all the tools to become a superstar. He needs to find himself and learn to separate friend from foe and go back to what got him here. Finishing fights in emphatic fashion!
Quote:
BOSTON -- If you believed the hype that built around Uriah Hall coming out of the last season of The Ultimate Fighter, you would have believed the New York City resident was on a fast track to the UFC middleweight title.
But after dropping a split decision to John Howard at UFC Fight Night on Saturday for his second consecutive loss, Hall's boss doesn't think he has what it takes to compete at the sport's highest level.
"I love Uriah Hall," UFC president Dana White told reporters at TD Garden. "I have a great relationship with this kid. He's one of the nicest human beings you can ever meet. He's not a fighter, man."
The way White sees it, Hall has all the building blocks necessary to become an elite fighter, but an inability to put it all together has stifled his potential.
"If I could take Brad Pickett's brain and heart and put it inside Uriah Hall's body, holy s--- there would be some damage done," White said. "Because Uriah Hall has all the physical attributes to be amazing. He's got speed, he's got power, he's unbelievable. He doesn't have what it mentally takes to fight here. You know what I mean?"
White was especially dismayed to see Hall high-fiving Howard, who came on strong over the final two rounds, while the fight hung in the balance.
"You've seen that before, you've seen when guys get into that whole high-fiving thing and they get, you're in a fight. You're here to use your martial arts to win this competition and move forward. You're not here to high five and hug.
"One of the things I love about this sport is the sportsmanship that is displayed sometimes before, during, and after a fight, but it gets to a point where it gets ridiculous," White continued. "That's not what people are sitting home to watch, that's not what people paid to come into this building to watch, hug and high five and all that."
White is all the more perplexed because of the way Hall performed in the TUF gym during the show. His spinning-kick knockout of Adam Cella was among the most memorable moments in the show's history.
But Hall looked lackluster in losing the TUF Finale to Kelvin Gastelum, then followed up with Saturday night's showing against Howard.
"Its a mental thing," White said. "He was this killer on TUF, and then he comes into the big show where it really matters and this is going to make your livelihood and everything else, and he turns into this different person. This super nice guy. He was telling me after the Kelvin fight 'I really like him, he's a really nice guy. OK, well that really nice guy just took everything you wanted. Do you get what I'm saying, does that make sense to you? I guess it doesn't make sense to him."
http://www.mmafighting.com/2013/8/18...tally-takes-to
---
Marcus Aurelius: Tell me again, Maximus, why are we here?
Maximus: For the glory of the
Empire, sire.
Baked, not fried... the healthy choice.
I think the UFC needs to put Hall on the prelims against easy competition to build up his confidence/fighters mentality.

They also need to stop matching him up with WW's because small wrestlers are a huge problem for him and for us.

It just seems crazy that Matt Brown who the UFC spent two years building up and standing by is in the title picture but Hall could be cut...to me that would be a crime against the sport.
---
Make the WW division great again

Join Date: Jan 2009
Location: Xanadu
Posts: 5,026
Howard was doing the high 5's on purpose. He was dog tired and he was doing it to buy some time. Hall the noob fell for it all.
Dana didn't learn his lesson from the Carwin/Nelson season of TUF. That season of TUF featured guys from five different weight-classes fighting at 170. All the fights sucked because when you are a small talented wrestler you have those low hips and you can take advantage of the larger guy. Dana just blamed the fighters and ended up dumping some talented guys (Ellis, Alvy) because he dumbly blamed the coaches and not himself for the draw.

Also Mark Munoz should not be training Uriah Hall, Hall needs to work with a team that can handle his mental issues. Alpha Male, Jacksons MMA, GSP's camp would all be better fits. Munoz/Hall is just a codependents nightmare, two men with weak psyche's leaching off each other.
---
Make the WW division great again

Join Date: Jan 2009
Location: Xanadu
Posts: 5,026
Yeah he should be with someone a bit psycho like Diego
Brandao or Sanchez because both have issues(different ones) and Jackson has proven he can handle them.
---
Make the WW division great again
Flyweight
Join Date: Jun 2010
Posts: 315
I told my sister-n-law how awesome Hall was on TUF. She thought I was crazy. I agree he needs a different camp, except for the fact he may be happy with his life. Who am I to say what he needs?
Colossal-weight
Join Date: Jan 2010
Posts: 9,844
Hall just isn't good. He KO'd TUF rejects people. Why does that mean he has skills? He is athletic. He is flashy. But his skills are very raw. TUF sucks and the guys who win these days are iffy below average fighters. So what meaning does KOing guys who don't even make it far on the show?

Hall's skills are vastly overrated. And his mindset seems off as well. Poor guy got so much hype for no real reason. Hard to live up to when you are a raw fighter.
He looked like a killer because he was matched specifically to look as good as possible. Because he was basically Joe Riggs 2.0, and a workout warrior they paved his way to the finale with a gold sprinkled road.


Adam Cella is a complete can and Bubba was a flake.
---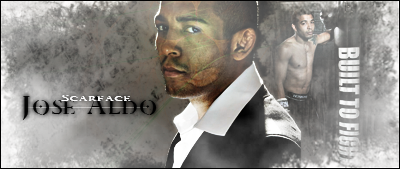 I am disappoint!
---

Fedor, Mir, Lytle, Serra, Hendo, Chuck, Minowaman, Maynard, Forrest, Hunt
Pickett, Cerrone, Matt Brown, Bisping, Weidman, Barnett, Lawler


Currently Active Users Viewing This Thread: 1

(0 members and 1 guests)
Posting Rules

You may post new threads

You may post replies

You may not post attachments

You may not edit your posts

---

HTML code is Off

---