Light Heavyweight
Join Date: Feb 2009
Posts: 3,049
Dana White: Wanderlei Silva Won't Fight Chael Sonnen...
---
Dana White: Wanderlei Silva Won't Fight Chael Sonnen, Wants PPV Points
All of Chael Sonnen's tough talk that Wanderlei Silva has been ducking him for years could arguably have some merit, based on the latest update on the potential grudge match by UFC President Dana White.

White told MMA Fighting's Ariel Helwani that negotiations for this heavily anticipated matchup have come to a standstill since "The Axe Murderer" wants PPV points in order to fight Sonnen.

"[Silva] said he won't fight him unless he gets PPV [points] so I guess he's gonna retire," White said to Helwani through a text message. When asked what he plans on doing with Sonnen next, White wrote, "we will figure it out."

The news is particularly disappointing since on last night's episode of "FOX Sports Live," White announced that he would like to book Sonnen vs. Silva as the co-main event for UFC 167 in November, as long as Wanderlei was healthy (via MMA Junkie).

However, it appears that the Brazilian fan favorite is ready to fight—as long as he's getting a hefty paycheck for his efforts.

Sonnen made it very clear that he wanted to fight Silva next, giving a spirited post-fight interview with color commentator Joe Rogan after submitting Mauricio Rua at UFC Fight Night 26 last week (via UFC.com).

In the five days since then, Silva has been mostly silent on the issue, aside from a tweet on Sunday that said "UFC haven't called yet!!!!!," indicating he was waiting for a fight offer from the company.

After tapping "Shogun" with a guillotine choke, Sonnen is just 3-3 in his past six bouts, though he is a solid 8-1 in his past nine non-title fights.

On the other hand, Silva has won three of his past five scraps inside the Octagon, though is just 4-5 in his past nine matchups, being inconsistent ever since making the transition from the Pride ring in late 2007.

Despite being a reasonable middleweight or light heavyweight matchup for the better part of the past two years, there is now serious doubt that Sonnen and Silva ever settle their differences inside the cage.
Silva's in a tough spot on this one. He's been talking a lot. Now he's not going to fight? Eek. Chael's going to have a field day on this one.
I can see where he's coming from. Be nice if he gets a lot of cash, but to talk all that talk an then refuse because of money he's not worth? I think on this one, he needs to reconsider.
Flyweight
Join Date: Sep 2007
Posts: 315
this fight might be many things but heavily anticipated is not one of them
Yeah I'll make sure to have the PPV provider on speed dial if this fight gets made.
---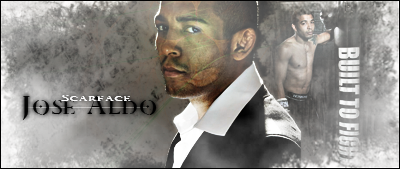 Dana White: Wanderlei Silva Won't Fight Chael Sonnen because we aren't going to pay him what he wants.
---
Make the WW division great again
Chael P. Sonnen. The man who put the fear of God into the Axe Murderer.
As an elder stateman I think he deserves a bit of the honey pot. He's bashed his brains enough man. It should be a closed door deal though otherwise everyone especially ones who don't deserve it will be coming out of the wood work.

In the words of KGB. Pay the man his money.

Give us the show!
---
Marcus Aurelius: Tell me again, Maximus, why are we here?
Maximus: For the glory of the
Empire, sire.
Baked, not fried... the healthy choice.
I find this to be a really crappy move on the part of Wanderlei. Sure, I get it. Some of you don't seem very enthused but this WOULD be a big seller IMO. All evidence points to how well Chael's fights do on pay per view or otherwise that's why hes been getting title fights and main event matches. Wanderlei wants his piece of the pie. But what is crappy on Wandy's part is that he has a contract in place. Its really unprofessional to go to the negotiation table mid contract. That's not the way contracts work. I agree with Dana in the fact that Wandy either fights for his already agreed on pay or retire.

I hope Wandy steps up as a man of his word and fights Chael.
I posted this in another thread but it makes more sense here.

Sonnen is the one making this about money, not Wanderlei, by insisting on being put on a big anniversary PPV event (as usual) simply for doing his stupid WWE shtick. If he's so badass he should just fight on a free fox card.

All articles about this fight said Sonnen called out Wanderlei for this card and Dana is down ... what about Wanderlei, is he chopped liver? This guy's style and aggression selling the fight as much as Sonnen, why does Dana only entertain Sonnen's demands like which card to fight on etc. which are clearly motivated by money?

It is obvious that bolstering an existing great event with a GSP fight against his most dangerous opponent ever, on an anniversary card, is a HUGE PPV cut. Why should Wanderlei just play along to line Sonnen or for that matter Dana's pockets? Just because Chael called him a pile of crap? Oh that's great, let's just repay disrespect with a million bucks for him and nothing for yourself, that'll teach him!

He is well aware how much the UFC would make from the kind of buildup Wanderlei and Sonnen already have, his legacy, and his entertaining blitz fight style. If he wants to negotiate that is his right and fine.

If Sonnen is such a "true fighter" who just fights and calls out whoever he wants, then why not just fight on a random free fight night card tough guy? Better yet, just duke it out on the streets when Wanderlei called you out in the van, instead of thanking him and pissing yourself then, and talking behind twitter and now a ref for safety. It's all an act, a show, and Wanderlei's not falling for it unless he is cut in on it.
Wanderlei imitates Floyd Mayweather, making unrealistic demands, to avoid fighting Manny Pacquiao??
Quote:
Wanderlei imitates Floyd Mayweather, making unrealistic demands, to avoid fighting Manny Pacquiao??
Why is Chael demanding to fight on the GSP PPV then? Why are his demands realistic?
Currently Active Users Viewing This Thread: 1

(0 members and 1 guests)
Posting Rules

You may post new threads

You may post replies

You may not post attachments

You may not edit your posts

---

HTML code is Off

---