You're not terribly important to me

Dana White says Anthony Pettis' next fight will be against T.J. Grant, not Jose Aldo
---
Anthony Pettis became the 2nd new UFC champion of 2013 (Chris Weidman is obviously the other), and while an immediate rematch for Weidman against Anderson Silva was never really in question the future of Pettis' first defense was. Pettis called out Jose Aldo in the post-fight interview following his submission of Ben Henderson, and it's a fight that was scheduled to happen at UFC 163 before Pettis' knee injury forced him out. But would the UFC grant his wish, or have him fight T.J. Grant, the man he replaced in the lightweight title fight? According to Dana White (via MMA Fighting), Pettis will take on Grant:
UFC president Dana White confirmed to MMAFighting.com on Tuesday that Grant (21-5) will meet newly-minted 155-pound champion Anthony Pettis (17-2) in Pettis' next fight. Yahoo Sports' Kevin Iole first tweeted the news.
White said a superfight between Pettis and Jose Aldo was never seriously considered because Grant "was next."
Grant (21-5) suffered a concussion in training while preparing for Henderson. The Canadian is undefeated (5-0) at lightweight, and sealed a title shot with a dominant knockout of Gray Maynard at UFC 160. He later tweeted the following:
As great as Pettis vs. Aldo could be, it's good that the UFC didn't delay or essentially force Grant to re-earn a title shot. Him vs. Pettis also has plenty of potential to be an exciting bout and it should be an interesting one to watch.
Dana White also added on ESPN's SportsCenter that Pettis has a grade II knee sprain, which will not require surgery, and he'll be out for 7-8 weeks. Meanwhile, Grant is out until at least December.
http://www.bloodyelbow.com/2013/9/3/...-aldo-mma-news
good I like this fight, probably will happen in march because grant can start training in december
---
Jim Norton
Nick Dipaolo
Dave Attell
Dave Chappelle
Bill Burr
Joey Diaz
Colin Quinn
Bob Kelly
Rich Vos
Patrice O'Neal
Louis CK


Join Date: Jan 2013
Location: Canada's East Coast
Posts: 1,487
Beyond excited! Glad they went with what makes sense.
---
The poster formerly known as Cowgirl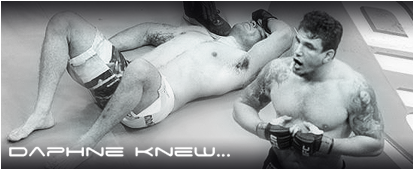 Thanks to Killz for the great sig!

I would have been really upset if TJ got passed over, he seems like a great guy, improves a ridiculous amount each fight and is always exciting to watch.

TJ has been working on his Muay Thai, i'm so excited to see him when he's actually developed good Thai technique.

I don't think he'll beat Pettis but it will be a great fight.
---

I just realized that there's a very distinct possibility that the championship belts may switch again in the other weight classes. What a year that would be!

I'm not sure how I'd feel to have Pettis head south and win against Aldo. I mean where would that place Aldo and more importantly Pettis as he would have to defend both simultaneously which would be a first in the UFC.

Bresk. You got me thinkin' there since you trained in the homeland. Who do you feel has the purist muay thai technique in UFC or MMA. Besides Buakaw I'd say Petrosyan and Sponge are up there for kickboxing. For MMA my pick would be Anderson of course although it looks like he likes to utilize boxing more, Barboza, Thiago Alves, Manhoef, and maybe Condit off the top of my head.

Pettis is definitely up there, but I feel his technique is a very unique hybrid of Tae kwon do, capoeira, and muay thai.
---
Marcus Aurelius: Tell me again, Maximus, why are we here?
Maximus: For the glory of the
Empire, sire.
Baked, not fried... the healthy choice.
---
Last edited by No_Mercy; 09-04-2013 at

06:35 AM

.
You're not terribly important to me

Nathan corbett is a really good thai fighter
---
Jim Norton
Nick Dipaolo
Dave Attell
Dave Chappelle
Bill Burr
Joey Diaz
Colin Quinn
Bob Kelly
Rich Vos
Patrice O'Neal
Louis CK
I wouldn't say Petrosyan has a typical Muay Thai style, he has the perfect combination of thai boxing and dutch kickboxing.

My style is actually very similar to Condit's (on the feet and the ground).

I would say that Barboza is also a hybrid of a Muay Thai and TKD and would love to see him VS Pettis although I think Pettis has much better hands.

To be honest nobody in MMA really has a very pure muay thai style but I think it could be quite successful. Standing elbows are pretty rare in MMA and they are thrown about as much as punches are thrown in Muay Thai.

Here is one of my trainers from Thailand, that's what real Muay Thai looks like.


---


Join Date: May 2008
Posts: 11,352
Great to see Grant get the shot he deserves, if both bring their 'A' game the it's gonna be a war. Grant may not be a known fighter to the casual fan, but to anyone who knows their shit he's a fighter who'd give anyone at 155 total hell.
You're not terribly important to me

Shogun is the only one who does the muay thai stance of constantly raise his lead leg in a check kick motion, but sadly his ruined knees leading t o his garbage cardio could easily make you think he doesn't have many skills.
---
Jim Norton
Nick Dipaolo
Dave Attell
Dave Chappelle
Bill Burr
Joey Diaz
Colin Quinn
Bob Kelly
Rich Vos
Patrice O'Neal
Louis CK
Quote:
Nathan corbett is a really good thai fighter
hehe, don't get me started. best light-heavy ive ever seen
agree with grant fight, want to see pettis in action asap
---
Favourite Fighters
Anderson Silva
Mark Hunt
Bisping
Fedor
Machida
Pettis
Aldo
McGregor
'John' Wayne Parr
Nathan 'Carnage' Corbett
Bruce Lee
Currently Active Users Viewing This Thread: 1

(0 members and 1 guests)
Posting Rules

You may post new threads

You may post replies

You may not post attachments

You may not edit your posts

---

HTML code is Off

---