Soa Palelei accepts Dana's criticism and details his "excruciating" rib injury
---
Quote:
Soa Palelei spent Saturday night wide awake in his Milwaukee hotel, unable to sleep but for all the wrong reasons.

Nine days prior, in Perth, Australia, Palelei slogged through the final wrestling practice of the most important camp of his career. He'd soon embark on a 30-plus hour trip across the globe to meet 21-year-old Russian prospect Nikita Krylov at UFC 164. For Palelei, it was the elusive second chance at Octagon glory he'd been working towards.

At first it didn't feel like much. Palelei ran through a few last-second drills, swiveled his body wrong, and felt "kind of a little tear" under his left pectoral. Not exactly an ideal situation, but not the worst either. He assessed the damage, deduced it was okay then continued on to some mitt work. Everything was fine until the next morning. He couldn't get out of bed. His breath was labored and something felt like it was blocking the air from reaching his lungs.

"We were one week out," Palelei explained to MMAFighting.com. "I didn't want to pull out. Imagine what the promoters, what (UFC matchmaker) Joe Silva was probably going to say, having to move a lot stuff around. I had a lot of support, a lot of people that were going to make the trip over, so I didn't want to let them down."

Instead Palelei boarded his flight to Milwaukee and visited Dr. Michael Gordon as soon as he landed. A sports medicine specialist, Gordon works as the team doctor for the Milwaukee Bucks. Gordon ran an x-ray, but it only confirmed what already he suspected: Palelei had a fractured rib on the left side of his body, just below the nipple line.

"I asked him to give me a cortisone shot," Palelei explained. "He said, 'Look, I don't want to give you the cortisone shot because if (the rib) does break off or goes into your spleen, then you won't know about it. That could be very dangerous. Especially in the fight game, you don't know what's going to happen.'"

Gordon subsequently confirmed Palelei's diagnosis in a statement to MMAFighting.com.

And so Palelei left Gordon's office without a cortisone shot, but dead set on not letting it stop him.

Palelei made his UFC debut in late-2007, losing via TKO to Eddie Sanchez. The lackluster performance earned Palelei a pink slip, and it took him six years and 10 finishes to earn another shot. He signed with Zuffa in March, was scheduled to fight Stipe Miocic in June, but it never happened. Scheduling conflicts and injury dropouts pushed Palelei's debut back to August, and at that point, the 36-year-old couldn't wait any longer. As they say, the show must go on.

Palelei climbed into the cage at the BMO Harris Bradley Center ignoring the pain in his left side, but it didn't take long for him to receive a stark reminder. Palelei shot for a takedown early in the first round. His rib met Krylov's knee, and all he felt was a big pop.

"From there it just went downhill," Palelei said. "I just couldn't breathe."

Downhill is perhaps a bit of an understatement. Though Palelei gutted his way to a third-round TKO finish, the fight embodied the very worst aspects of the heavyweight division. Palelei and Krylov, both seemingly gassed beyond belief, fought sluggish and sloppy, laboring through every exchange and wheezing at every turn.

"People say I was gassed. I wasn't gassed. I was trying to gasp for air," Palelei said.

"Every time he moved, my rib dug in. It was just excruciating pain."

It got so bad, Palelei says, he couldn't even throw a punch without feeling his windpipe close tight. Between rounds, Palelei let his corner know, "'Man, my rib is broken.' The ref came up and asked, 'Are you okay?' And my corner said, 'Na, he's fine. Just a little bit of a strain.' Then I just got up for the round and said okay, let's do it again."

Though the fight ended violently, with Palelei flooring Krylov early in round three, the entire spectacle drew the ire of UFC President Dana White.

"You don't want to hear my thoughts on that fight. That fight was embarrassing. That looked like a Toughman fight," White told reporters in UFC 164's post-fight scrum.

"They both looked sloppy. They're exhausted, and they're both laying on each other and stuff. You shouldn't see that s--t in the UFC. ... It was embarrassing. What do you think would happen to either one of those guys in the heavyweight division?"

For his part, Palelei understands White's criticism.

"He's got every right to say that. It's his business," Palelei said. "He's my boss. He's telling me, 'I'm not happy with you. Clean the floors or whatever.' It's a job.

"There's nothing wrong with what he said. He expects the best to be in the UFC, and I know I'm better than that."

After the fight Palelei went straight to the hospital, then returned the following day because the pain had yet to subside. Two days later, he still can't lay down, so he sleeps upright. According to multiple x-rays, the left side of Palelei's rib is "popping out," while the bone is "fractured and badly, badly, badly bruised."

Doctors expect Palelei to return to training within eight weeks, with cardio work permitted at four. And yes, there will be plenty of cardio work.

The UFC is booked to visit Australia in late-December. Palelei hopes to be ready by then -- if only to prove something to himself.

"I'm better than that," he said in closing. "I mean, a win's a win. But I know I could do better. I know, myself, I'm a professional athlete. I'm a better, more high level fighter than what I showed.

"There's no excuses. You've got to come in 150-percent at all times. And I will come in 150-percent my next fight, not only for myself, but for my fans and for employer and Dana White. I want to prove to them that I am ready to step up. I've been waiting for this chance for three years."
http://www.mmafighting.com/2013/9/2/...cruciating-rib
A healthy Soa will be a good fight for anyone in the division. I would actually love to see him fight Roy Nelson.
Both his hands and his chin were crafted from granite so a fight against Roy would be a great show.
I think a healthy Soa beats Roy in a FOTN performance.
---

I like his attitude. Rib injury is not koo. I had a minor strain and dude it just messes with everything you do, eating, sitting, sleeping, walking, forget about training. Ribs is your core.
---
Marcus Aurelius: Tell me again, Maximus, why are we here?
Maximus: For the glory of the
Empire, sire.
Baked, not fried... the healthy choice.
Oh dude no way. He should've just pulled out, people should understand if you get an actual confirmed fracture, fights have been cancelled for less. You don't wanna take a knee to an already fractured rib, that kind of thing may give you aches decades from now.

That said it makes it all the more impressive he was able to get the W in spite of it. He has a good future ahead of him but man, be sensible.
You're not terribly important to me

Join Date: Jul 2010
Location: Sell me this pen
Posts: 15,440
Lucky krylov has the same cardio as soa when he is injured, next time he should just pull out but props to him for gutting it out. His corner were the only reason he didn't give up on the school so he should thank them
---
Jim Norton
Nick Dipaolo
Dave Attell
Dave Chappelle
Bill Burr
Joey Diaz
Colin Quinn
Bob Kelly
Rich Vos
Patrice O'Neal
Louis CK
I just wish we could have seen a healthy Soa V Stipe like originally planned.
---

Quote:
I just wish we could have seen a healthy Soa V Stipe like originally planned.
If Soa keeps winning we just might. The UFC has a history of pitting rising contenders against each other to eliminate one of them.
Quote:
Originally Posted by
Liddellianenko
View Post
If Soa keeps winning we just might. The UFC has a history of pitting rising contenders against each other to eliminate one of them.
Yeah but Dana was acting like an arsehole after the fight. I feel like he's going to try to match Soa up as tough as possible from here on out. You can't mess with a Tongan chin though, those coconut heads are more likely to leave you with a broken hand than a KOed Tongan.
---

He should not have got cleared with a fractured rib.
It's understandable but you gotta remember from Dana's perspective how horrible his fight against Eddie Sanchez was that got him cut the first time around. Without knowing about his ribs It wasn't shining a positive light
---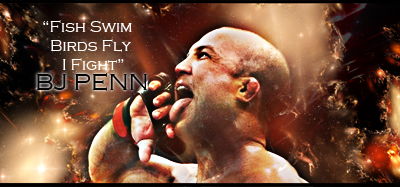 "If you get hit and it hurts hit him back you not knocked out yet."-Joe Doerksen
The Toxic Terrors (FFL)
Demetrious Johnson*Eduardo Dantas*Emanuel Newton*Will Brooks*Michael Page
LOL a fractured rib and the dude still went and fought?

Certainly tougher than my ass. Anyone who hasn't had a rib injury has no idea how painful and debilitating it can be. I can't imagine a fracture where it's actually popping out. Let's see what Dana can do with an injury like that.
---
Currently Active Users Viewing This Thread: 1

(0 members and 1 guests)
Posting Rules

You may post new threads

You may post replies

You may not post attachments

You may not edit your posts

---

HTML code is Off

---