I wanted this match up all along. It should have been Browne vs Barnett, but ppv wise and ranking/level I suppose Mir would be the right one to welcome Barnett back into the UFC. Interesting that Barnett was the one who trained Ian Freeman. I guess the teacher had to show his student that he too could beat Mir, much like DC and Cain vs Big Foot.
That was fantastic seeing his head explode...FATALITY style.
I think Overeem might win by submission...with a hurt Mir. That would be a first.
---
Marcus Aurelius: Tell me again, Maximus, why are we here?
Maximus: For the glory of the
Empire, sire.
Baked, not fried... the healthy choice.
Banned
Join Date: Sep 2012
Location: West Germany
Posts: 174
Looks like Overthehillreem is going to be sent packing back to Suriname with a broken arm. I cannot wait to see this match. Watch Mir finish him.
Seems like there's no way to win for Mir but then Overeem has been finding ways to lose.

I'm thinking about the Kongo fight and 'euro-style' boxing that Mir exploited.

Honestly Mir has a decent shot. Overeem's defence is a fairy tale. He just needs one good shot. You have to believe Reem will be tentative and lacking confidence too.

Good match making.
I wouldn't be so quick to write Mir off. I get the feeling Overroid has been toning down his roids to prevent being caught lately as evidenced by his shrinking body mass, whereas Mir is still full on TRT. In the battle of the synthetic monsters, Mir might be ahead!

Seriously though all Mir has to do is avoid the early onslaught. It's not that Mir is terrible, he just went up against guys with excellent cage and clinch control like Carwin, Barnett and Cormier, all top notch wrestlers. While Overeem is deadlier in the clinch with his knees, he doesn't have as good control as these guys and Mir could slip out or stalemate it, and take it to the later rounds where there is no doubt he will have the major edge.

I like this fight, it's closer than it looks. Overeem is still the safer pick but not by much.
Featherweight
Join Date: Apr 2012
Posts: 1,444
I'm gonna buck the trend here. I see no way for Overoid to lose this. Watch him finish Mir with body kicks in the first.

And I was skeptical of his chances in the previous two fights.
Too many know Mir's weakness.

He falls asleep once his back is pressed against the cage.

Like an alligator rolled onto its back.


Join Date: Jan 2013
Location: Canada's East Coast
Posts: 1,487
I think Mir takes this. Neither guy has looked good in their last two fights, Mir wilts when he gets put against the cage and worked. Overeem on the other hand wilts when he gets hit repeatedly, and his defence is markedly worse. As long as Mir avoids trouble in the early going, I honestly can't see him losing.
---
The poster formerly known as Cowgirl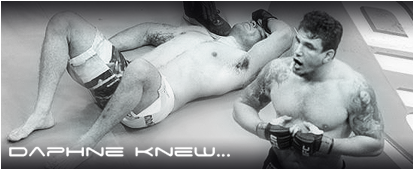 Thanks to Killz for the great sig!

I see them giving a winnable fight should he lose tbh.
Sent from my GT-S5660 using VerticalSports.Com App
I'm gonna need my favorite blanket and a baby dummy if Overeem get knocked out by Frank Mir.
---
Rookie Hammer Squad 2015
Frankie Edgar - Dominick Cruz - Jorge Masvidal - Cat Zingano - Holly Holm
Currently Active Users Viewing This Thread: 1

(0 members and 1 guests)
Posting Rules

You may post new threads

You may post replies

You may not post attachments

You may not edit your posts

---

HTML code is Off

---