Jon Jones sick of comparisons to Alexander Gustafsson
---
http://www.mmafighting.com/2013/9/10...fsson-ufc-165?
Quote:
Jon Jones asked to fight Alexander Gustafsson because, among other reasons, he saw a piece of himself in the lanky Swede. Both men were gargantuan light heavyweights, blessed with prodigious gifts and a penchant of overwhelming opponents. It seemed like a natural fit.

But now, with the Zuffa marketing machine dialed up to 11 and incalculable hours already logged inside the Jackson/Winkeljohn film room, the UFC's No. 1 pound-for-pound fighter no longer feels the same stylistic kinship with his challenger.

"I don't really agree with any of the comparisons," Jones said on Tuesday's UFC 165 conference call. "I think the only thing me and Gustafsson have in common is that we're both 26 years old and the fact that we're both over 6-foot-4 tall. Outside of that, we are completely different fighters. I've been able to study him a lot over the last several months, and I realized there's absolutely nothing he does that's like me. We're just completely different. We have the same height and age, and that's absolutely it."

Intangibles aside, there's no denying the quantifiable gifts Gustafsson brings with him into the cage. Jones' prior championship conquests came against a sextet of men standing 6-foot-1 or below. In the eyes of UFC President Dana White, the 6-foot-5 Gustafsson provides Jones a chance to quiet one of his loudest and perhaps most frustrating criticisms.

"Everybody has been complaining about Jon Jones," White said. "That he's too big for the weight division. He's this, he's that -- which is total bulls--t.


"I don't care if he's 10-feet tall. If he's 205 pounds, then he's right for the weight class. Finally he's fighting a guy who's his size, has almost the same reach, everything is almost the same, same age. So this is going to be a very interesting fight. If Jon Jones wins the fight, people can't make the argument that he's too big for the weight class anymore."

The issue of reach has become one of the most curious aspects of UFC 165's main attraction. With a standing reach of 84.5 inches, Jones possesses the longest reach in the entire UFC. Now, with Jones fighting a taller man for the first time, the idea is that his reach will be nullified by Gustafsson's own.

It's a point that the UFC has gone to great lengths to emphasize during the lead-up to UFC 165. Yet a counterpoint raised by many observers is that despite his height, Gustafsson's reach only lists out around 77 inches according to Zuffa measurements. The Swede, however, disagrees with that assertion.

"My reach is not 76.5 (inches). It's 81.2," Gustafsson gruffly clarified.

"I will win this fight just staying on the outside. No doubt about it."

Gustaffson's assertion is noteworthy, if not worrisome, only because the outside is Jones' known domain. The champ's supreme grasp of distance is a weapon that has felled every man in his path thus far. Maybe believe it to be insurmountable, and Jones is confident the advantage will remain just as potent this time around.

"If you watch my fights and you watch Alexander's fights, he gets hit a lot with a lot of different punches," Jones said. "With me, I've gone through some fighters where fighters don't touch me once.

"They're all major challenges for me, but at the same time, it's just an honest assessment of where they match up with me.

"I'm fighting against the best guys in the world and a lot of them never even get a chance to punch me in the face throughout the fight. So I just believe that I use my timing, my rhythm, my distance a lot better than [Gustafsson] does. I think the proof is in the pudding."

The transformation Jones has undergone over the past few years, from raw talent, to P.R. nightmare, to record-tying champion that oozes confidence and embraces his gifts is nothing if not striking. Following the collapse of Anderson Silva, Jones saw himself elevated as the No. 1 fighter in the sport. It's a role he takes seriously, but he vows this is only the beginning.

"I think, being in this position that I'm in, it's important for me to look at mixed martial arts almost as a coach, and remember that I'm still a student," Jones said. "This level of fighting that I've been able to compete at, you see things, and sometimes, unlike the fans, you look at it from a realistic view. People are saying, 'Oh, Gustafsson has the best footwork and he has the best boxing.' And then you really look at it and you're just like, 'What are you talking about?' Like, look closely. Look really closely.

"I know myself and my style, and I really figure out my opponent," Jones concluded. "I believe I've figured him out."
Interesting that Gus says his reach is 81.2. Thats a considerably better reach then the one listed on various websites.
Awesome article man. I agree with what Jon had to say. Everyone was doing this whenever Anderson had a new contender as well. It won't be Gus to beat him, but eventually there will be someone who comes along that does.
Sent from
Verticalsports.com Free App
Bantamweight
Join Date: Feb 2011
Posts: 526
Quote:
"I will win this fight just staying on the outside. No doubt about it."
No you won't because Jones is not going to keep this fight standing. The second he see's an opening he's going for a double leg.
This is going to be similar to the Phil Davis fight.
---
JDS
Hunt
Overeem
Hendo
Machida
Anderson Silva
Condit
Edgar
Bantamweight
Join Date: Nov 2009
Posts: 953
I think Jones is much much better at actually using his range to his advantage than Gus is. I also think Jones is a much better fighter then Gus in almost all areas.
Banned
Join Date: Sep 2012
Location: West Germany
Posts: 174
The only thing they have in common is the fact that they are the same age and height. Otherwise, Gustafsson is a much much better fighter and man than Jones will ever be. I cannot wait for everybody to find this outl
Quote:
No you won't because Jones is not going to keep this fight standing. The second he see's an opening he's going for a double leg.

This is going to be similar to the Phil Davis fight.
Gus stuffed all of Phil's take downs and was winning the fight got over confident and tried to take Phil down and got sprawled on....some how I don't think that's how you see this fight going.
Sent from
Verticalsports.com Free App
---
Think. It Ain't Illegal Yet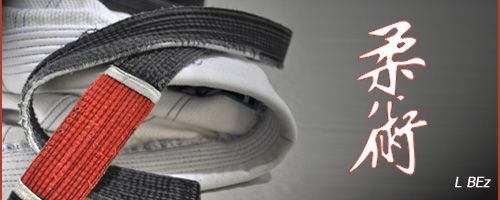 "Discipline Hurts Less Than Regret"
I don't know why none of the fighters have aimed for his long torso and legs. You're not gonna hit his head unless he's moving forward cuz he pokes his fingers in your eyes...damn scandalous...but effective.

I dunno, I'd like to see the upset followed by GSP so nobody can beat Anderson's record...hahah...but not sure if the Viking is the one to do it. Wrestling isn't his strongest point...if he was NCAA caliber then yes very good chance. Wonder if this will go a full five rounds.
---
Marcus Aurelius: Tell me again, Maximus, why are we here?
Maximus: For the glory of the
Empire, sire.
Baked, not fried... the healthy choice.
I really hope Gus can put him to sleep.
---

Featherweight
Join Date: Aug 2009
Posts: 1,297
"I will win this fight just staying on the outside. No doubt about it."

You got to get in the cage eventually Gus :/ still pulling for ya to upset dough, tired of that cock guy jones, that guy is real cock, too much cock, cock guy.
Currently Active Users Viewing This Thread: 1

(0 members and 1 guests)
Posting Rules

You may post new threads

You may post replies

You may not post attachments

You may not edit your posts

---

HTML code is Off

---