Pettis vs. Thomson Irony
---
Wasn't it Pettis who said that no one knows who Josh Thomson is? If that's the case this match up is ironic because everyone will know who Josh Thomson is after this! LOL!!!
---
The Emoticon Guy
You're not terribly important to me

Join Date: Jul 2010
Location: Sell me this pen
Posts: 15,440
Really a thread for that? And no it isn't really irony to fight someone you trash
---
Jim Norton
Nick Dipaolo
Dave Attell
Dave Chappelle
Bill Burr
Joey Diaz
Colin Quinn
Bob Kelly
Rich Vos
Patrice O'Neal
Louis CK
Flyweight
Join Date: Jun 2012
Posts: 242
That is quite ironic actually.
---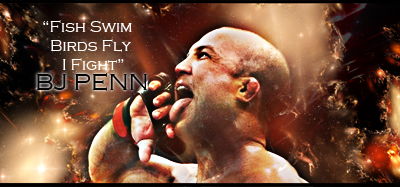 "If you get hit and it hurts hit him back you not knocked out yet."-Joe Doerksen
The Toxic Terrors (FFL)
Demetrious Johnson*Eduardo Dantas*Emanuel Newton*Will Brooks*Michael Page
I Like it.... Pettis will have basically lost to a nobody in his mind
---
SMOOTH
Yeah the casual fan may not know of Thomson but he isn't a no name guy. Also he may not be ranked but he can't be underestimated considering his trilogy with Melendez. I guess we'll see.
---
The Emoticon Guy
Pulling for Pettis but Thompson is no slouch..... this guy brings it everytime... he'll go to war. Hopefully Pettis isn't taking the punk lightly..
---
_RIVALS TOP 10

ANDERSON "THE SPIDER" SILVA
JAKE SHIELDS
NICK DIAZ
EDDIE ALVAREZ
JUNIOR "CIGANO" DOS SANTOS
GILBERT MELENDEZ
MAMED "THE CANNIBAL" KHALIDOV
HECTOR "SHANGO" LOMBARD
CAIN VELASQUEZ
GEGARD "THE DREAM CATCHER" MOUSASI

I don't doubt it considering that he gave Gilbert Melendez a run for his money when he was ranked number two in the world.
---
The Emoticon Guy
I've learned one thing, Thomson is dangerous for everyone. He might be the best LW nobody is talking about. He's not exactly a rewarding matchup either.
---
Rookie Hammer Squad 2015
Frankie Edgar - Dominick Cruz - Jorge Masvidal - Cat Zingano - Holly Holm
Currently Active Users Viewing This Thread: 1

(0 members and 1 guests)
Posting Rules

You may post new threads

You may post replies

You may not post attachments

You may not edit your posts

---

HTML code is Off

---