UFC 168: Weidman vs. Silva Official UFC Poster
---
http://www.bjpenn.com/photo-ufc-168-...al-ufc-poster/
Really not a fan of this at all. Why would you choose that image of Silva. He looks terrified. The top part with Weidman looks exactly like the Gus vs. Jones poster. And then they just kind of shove Rousey and tate into the center with no integration at all. There is also no indication that Weidman is the champion. Really weak imo.
---
mad props: Toxic
MMA fighter

Join Date: Jan 2012
Location: Belgium
Posts: 206
The poster does not look THAT great and yea there is not indication that Weidman is the Champion but there really isn't a good photo out there of Weidman with the belt
---
Judo Brown Belt
BJJ Blue Belt

I'm supporting:
HW: Cain Velasquez
LHW: Jon Jones
MW: Chris Weidman
WW: Demian Maia
LW: Jim Miller, Edson Barboza
FW: Conor McGregor
UFC is weird..

Their posters and commercials/promos for cards have always been so second rate. Literally every card there are many fan made videos and posters that always blow the official stuff out of the water in creativity, comedy, highlights etc.,.

They are only very recently even trying to be creative with their promo stuff like Buffers head exploding, and that wasn't even very good either.
---
I like MMA less because of this forum
---
Last edited by GDPofDRB; 09-26-2013 at

11:54 PM

. Reason: why no 2 on rouseyvstate?
I've got a better pic of Silva.
Honestly, I don't care though, I don't think anyone has ever ordered a PPV based on a poster. The commericals maybe, because they get me hyped up sometimes and they've gotten much better recently.
---
Think. It Ain't Illegal Yet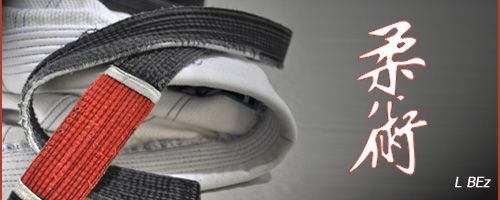 "Discipline Hurts Less Than Regret"
Looks like the poster for some shitty movie with Justin Timberlake in it.
---
If you're not willing to die for it remove the word freedom from your vocabulary.
Haha. Anderson looks scared shitless. Hilarious.

And they've totally amplified Tate's bozongas.
The white line across the middle with the motion blur and scratches makes it look like some fast and furious type film poster.
Makes it feel like Ronda and Tate is the main event...
---
""The greater danger for most of us lies not in setting our aim too high and falling short; but in setting our aim too low, and achieving our mark." - Michelangelo
Welterweight
Join Date: Jul 2008
Posts: 2,229
I love how the slogan is "Leave no doubt". I'm pretty sure finishing somebody with an armbar in the first round (Rousey) and knocking somebody out cold in the second round (Weidman) would be considered "leaving no doubt" :lol:
Currently Active Users Viewing This Thread: 1

(0 members and 1 guests)
Posting Rules

You may post new threads

You may post replies

You may not post attachments

You may not edit your posts

---

HTML code is Off

---