Biggest "whatever" fighter in the UFC?
---
Bored so felt like making a topic. Who is the biggest "whatever" fighter in the UFC to you? What I mean is, you don't have an opinion on him, don't like or dislike him, don't find him exciting or boring, etc. For me it's Martin Kampmann. I don't have an opinion on him at all.
---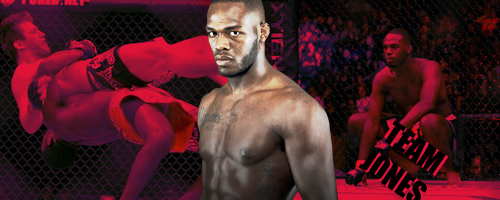 Join Date: May 2008
Posts: 11,383
Definitely Ryan Bader for me...epitomy of 'meh'
It would have been Ricci. Thought he'd make an impact given his experience and team.
---
Marcus Aurelius: Tell me again, Maximus, why are we here?
Maximus: For the glory of the
Empire, sire.
Baked, not fried... the healthy choice.
Flyweight
Join Date: Jan 2007
Posts: 288
Yushin okami oh wait you said ufc fighter lol
Most if not all fighters under 145. I really have no interest in anybody under that weight. I don't mind if they are in the UFC and I don't mind if they aren't. I'm "whatever" for all of them or at least most of them, that includes the champions and what have you.
Heavyweight
Join Date: Apr 2007
Posts: 3,709
Overeem, most overrated fighter in the UFC imo
Join Date: Oct 2009
Location: UK... Where the sun never shines.
Posts: 11,557
Definitely Phil Davis.

Probably Jake shields as well. No interest in him at all.
I have so little opinion on him (or her
) that I've forgotten who he (or she
) is...
Dominic Cruz.


Knee? no knee? Belt? No belt? Alive? Dead? Not a morsel of shite was given.
Currently Active Users Viewing This Thread: 1

(0 members and 1 guests)
Posting Rules

You may post new threads

You may post replies

You may not post attachments

You may not edit your posts

---

HTML code is Off

---