Bantamweight
Join Date: Oct 2012
Location: Canada, West Coast
Posts: 864
UFC suspends Ben Rothwell for elevated testosterone
---
UFC suspends Ben Rothwell for elevated testosterone
Quote:
UFC trumps Wisconsin, suspends Ben Rothwell for elevated testosterone (updated)

by Steven Marrocco on Oct 03, 2013 at 5:30 pm ET



Heavyweight Ben Rothwell today announced he is suspended for nine months for elevated levels of testosterone.

The suspension, however, was not handed down by the athletic commission that oversaw his most recent fight, but instead his promoter, the UFC.

In a statement released to MMAjunkie.com, Rothwell (33-9 MMA, 3-2 UFC) said he came back high for testosterone following his third-round TKO over Brandon Vera (12-7 MMA, 8-7 UFC) at UFC 164, which took place Aug. 31 at Milwaukee's Bradley Center.

Rothwell, who prior to the bout received permission to undergo testosterone-replacement therapy, said the Wisconsin Department of Safety and Professional Services, which oversaw the event, did not elect to suspend him. Instead, the commission issued him an "administrative warning."

Despite that warning, the UFC decided to bench him for nine months.

Brittany Lewin, the WDSPS' public information officer, confirmed that Rothwell received an administrative warning, but could not provide details when asked what the warning meant. Rothwell's license remains current on the WDSPS' website, and his profile doesn't note any disciplinary action toward the fighter.

WSPS statutes allow for a bout's result to be overturned in the case of a positive test for banned substances. It's unclear, however, whether penalties apply for fighters that receive a therapeutic use exemption, as Rothwell did with TRT.

On the official results database used by member commissions of the Association of Boxing Commissions, the bout's official result stands, as it does on the UFC's official website.

The promotion did not return phone calls requesting comment.

Rothwell and Vera's bout, which served on the pay-per-view main card of the event, plodded for two rounds before Rothwell suddenly became agitated and charged Vera. A series of hard punches landed for the Wisconsin native, and Vera was saved by the referee in the third round.

Afterward, Rothwell called out top-tier heavyweight Travis Browne, who now is set to fight Josh Barnett.

Vera, whose loss brought his slump to 1-4 with one no contest, told MMAjunkie.com he didn't know whether he was still a UFC fighter and was unaware of Rothwell's suspension.

"I haven't heard anything either way yet," he wrote via text message. "That's f--ked, tho. [Two] guys now?? Wass really going on."

In 2011, Vera's decision loss to Thiago Silva was overturned when Silva falsified a urine sample for a post-fight drug test.

Below is Rothwell's full statement:

"Following my victory at UFC 164 I was informed I tested for an elevated level of testosterone. This came as a shock because I had applied for and was granted a TRT exemption and was doing so under the supervision of a doctor. I was tested every week for eight weeks prior to the fight and was well under the acceptable level each time.

"I had applied for TRT after an endocrinologist and Wisconsin athletic doctors diagnosed me with hypogonadism. They felt it was caused by a car crash in 1999 that left me with severe head trauma and in a coma. Doctors told me TRT was something that could stop the hypogonadism from degrading my body.

"After getting the news of the elevated test, I spoke with the Wisconsin Athletic Commission and they decided to give me an administrative warning. I was told they didn't think I tried to cheat, but felt some punishment was necessary.

"I have now been informed the UFC has elected to suspend me for nine months. I am not going to fight the suspension as I feel ultimately it is my responsibility to make sure I stay under the acceptable limit. I am deeply sorry for this mistake and apologize to my fans, family and friends."
http://www.mmajunkie.com/news/2013/1...d-testosterone
Absolute LOL if Vera gets back in because of this haha.
Ben... Ah Ben.
---
Quote:
Originally Posted by Sonnen
@sonnench
30 min to cement your legacy. Champ or Coward? I make a lot more than you do... Show up in 8 days I'll give you my purse.
Quote:
Originally Posted by Bisping
@bisping
Jones said he's not fighting chael on 8 days notice. I did. .... Just sayin
I was just about to post this. Looks like his energy dash, aka beast mode at the end of the bout was fueled by by Jesus juice.

What an idiot for taking peds. All i got to say.
---
1. BJ "The Prodigy" Penn
2. Dan "Hollywood" Henderson
3. George "Rush" St Pierre
I'm suprised they didn't just cut him. I know the heavyweight division is shallow and all but I'm sure they could afford to lose Rothwell.
---
Will make predictions for credits. Please, I'm so broke.
Something about this is very wrong...

If he was granted a TRT liscense, and he tested with-in the limits consistantly for weeks prior to the fight, how is it that his levels would jump up after the fight? If I was Ben, I would ask to see the post-fight test results and compare them to the test results leading up to the fight. If he was granted a liscense and he made a considerate effort to make sure he was with-in the legal limits, I dont see why he should be punished, atleast for nine months.

All this assuming, of coarse, that he didn't get Hyperjacked right the before fight took place.
I basically spent the entire discussion thread laying into Rothwell for being the next in a long line of TRT abusers. It was comical watching a guy who had gassed within 2 minutes fighting Gilbert Yvel coincidentally looked ripped as hell and clearly in the best shape of his career as soon as he starts using TRT.
---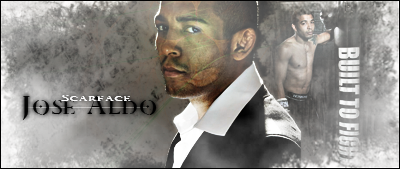 No PEDs here, Ben is just too manly.
---


Join Date: May 2008
Posts: 11,361
Brandon Vera is that feared that people feel they need to juice.
I really don't know what to say...about Vera that is.

He loses BADLY, but gets some kind of consolation. There comes a point where he will say you know what...I lost and it had nothing to do with them taking PEDs. It just somehow worked out that way.
---
Marcus Aurelius: Tell me again, Maximus, why are we here?
Maximus: For the glory of the
Empire, sire.
Baked, not fried... the healthy choice.
Actually, Brandon Vera probably would have beaten non-roided Rothwell.


One of those hard body kicks probably would have folded the out of shape tub of goo that fought Yvel and Hunt.
His only win in the span was against Schaub and he was losing badly until he poked Schaub with his fist. Vera can at least take a bit of a beating before going out.
---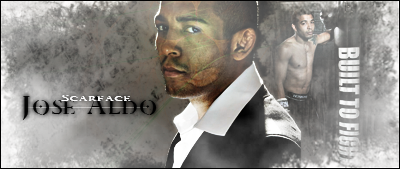 Currently Active Users Viewing This Thread: 1

(0 members and 1 guests)
Posting Rules

You may post new threads

You may post replies

You may not post attachments

You may not edit your posts

---

HTML code is Off

---