Bantamweight
Join Date: Apr 2012
Posts: 615
I have many thought about this.

- Gustafsson missed one fight in 2013 due to injury so he wants to have more fights now. However, 3-4 fights a year is exaggerating. I think he does 3 fights in 2014 and then back to 2 fights per year again. The Champs and challengers fight more seldom than low ranked so I cannot make this statement fit for Gus.

- UFC is to blame for this. They should have said to Gus and Phil that they do not have to face each other unless it is for the belt

- UFC paying Gus 30k to show up for a fight, thats one reason he wont move to the states. If he had made tons of money by now he could just buy a house in the USA and move there for a few years.

- I fear Gus quality will stop improving now unfortunately. Again if Gus had more money he could create a big camp and hire great trainers say kick boxers from Holland etc. But he does not have that budget

- This sucks!
I think his Family will appreciate him being able to provide for them alot more then him being around more. And if his skills start to diminish so will his income.
---
Bantamweight
Join Date: Apr 2012
Posts: 615
Furthermore, having much money would mean he could visit Sweden half a doussin times per year without having to worry about the travel cost. I hope he moves to USA later on.

Join Date: May 2008
Posts: 11,383
Surprised to read this...he wont get the level of instruction or sparring in Sweden that he gets at Alliance.
This is a serious head scratcher......
---

Jones at 100 percent was going to mash him up horribly.

Now that this guy is going to be getting subpar training in Sweden it's going to be embarrassing.

Jones in 2 rounds.
---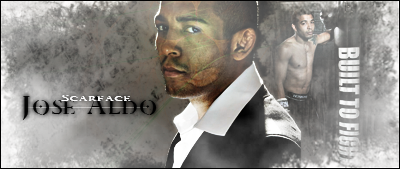 Join Date: May 2008
Posts: 11,383
The test of friendship comes when the cards are down. I really hate it when people say "it's nothing personal, it's strictly business." Go bleep urself is what I say. Of course it's personal. Ur looking out for ur own interest.

Gustaf used em at least that's what it appears to be. If he won do you guys really think he would have left Alliance. No matter, they gotta deal with it.

Wouldn't it be funny if Phil beats him again though.
---
Marcus Aurelius: Tell me again, Maximus, why are we here?
Maximus: For the glory of the
Empire, sire.
Baked, not fried... the healthy choice.
Looks like a bad move for his MMA career and a great move for his family.

But who knows, maybe he's gonna be better than ever.
---
Rookie Hammer Squad 2015
Frankie Edgar - Dominick Cruz - Jorge Masvidal - Cat Zingano - Holly Holm
Hmm... not a good move, will be interesting to see how he does in the coming year(s).
Currently Active Users Viewing This Thread: 1

(0 members and 1 guests)
Posting Rules

You may post new threads

You may post replies

You may not post attachments

You may not edit your posts

---

HTML code is Off

---