Rousimar Palhares released by the UFC
---
http://www.mmajunkie.com/news/2013/1...er-mike-pierce
Quote:
The UFC apparently won't wait for word from Brazil's MMA commission before making a decision on Rousimar Palhares.

UFC President Dana White on Thursday told ESPN that the welterweight has been released from the promotion and won't fight for the company again following his submission win over Mike Pierce on Wednesday night.

At UFC Fight Night 29, which took place at Jose Correa Arena in Barueri, Sao Paulo, Brazil, Palhares (15-5 MMA, 8-4 UFC) caught Mike Pierce (17-6 MMA, 9-4 UFC) by the leg right away in the first round. Pierce escaped initially, but Palhares stayed after his leg – his specialty.

And on his second try, he wrapped up an ankle lock. As Pierce started to tap, referee Keith Peterson dived in to get the Brazilian to release the hold. But even as Pierce continued tapping – eventually on Peterson's back – Palhares appeared to hold the leg longer still.

(Watch the Palhares vs. Pierce finish.)

After the card was over, UFC officials said they were not going to award Palhares with what would have been a $50,000 "Submission of the Night" bonus based on the Comissao Atletica Brasileira de MMA (CABMMA) looking into whether or not Palahares was "unsportsmanlike" in his finish.

It was not the first time Palhares has been in the situation. Three years ago, the New Jersey State Athletic Control Board suspended Palhares for 90 days when it was determined he held a heel hook too long against Tomasz Drwal.

But it appears that it may be the last time he does it in the UFC. Palhares had dropped to welterweight for the first time after a two-fight skid at middleweight, and after testing positive for elevated testosterone levels in a loss to Hector Lombard this past December.

His UFC debut came at UFC 84 in May 2008, which he won "Submission of the Night" with an armbar. All told, Palhares has eight leg submissions in his career.

But now he will be going after his next one for another promotion.

For more on UFC Fight Night 29, check out the UFC Events section of the site.
Book Askren/Palhares now Bellator
---
Make the WW division great again
It seems harsh, you'd think he'd at least get a warning about not letting it happen again.

But then again...

Maybe he has already been warned about it?

Edit: Just seen Booms vid... interesting Dana also said Paul Daley will never fight in the UFC again too.
---
If you don't read the papers you're uninformed. If you do read the papers you're misinformed.

Join Date: Apr 2010
Location: Gods country
Posts: 4,524
Good. Stupid bastard doesn't deserve another chance to injure someone and I hope no one else picks him up either. What promotion would want a guy so stupid that he can't let go of a submission?

He can take his dumb ass back out into the fields to make a living or carry shingles up a ladder for the rest of his life.
I am not a Palhares fan, but I thought the loss of $50K was good enough. That and a warning that one more time and your done. Not really going to lose any sleep over it though.
---
Forum GP - Season XI - Champion
That's bullshit.

I watched the fights this morning and I didn't think that Pallhares had any malicious intent to injury Pierce.

He held it MAYBE 2 seconds after Pierce tapped? True it might be long enough to do some damage, but that guys adrenaline is pumping like crazy.

We see guys get tagged in the liver and drop like flies, it doesn't mean they're out. Sometimes guys shout out in pain so I have the feeling he just wanted to be sure buddy tapped and everyone saw it.

Bah.


Join Date: Jan 2013
Location: Canada's East Coast
Posts: 1,487
Good riddance. The UFC doesn't need fighters like him on the roster, they need competitors who understand the rules, and follow them.
---
The poster formerly known as Cowgirl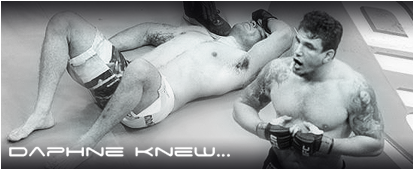 Thanks to Killz for the great sig!

Super Heavyweight

Join Date: Sep 2008
Posts: 4,364
It isn't the fact that Palhares held the sub too long this time. It is the fact that he has done this MANY times already and has already been punished for it in the past. The guy never learns and continues to do potentially permanent damage to other fighters because of his actions.

Palhares does more damage to the UFC then he does good so honestly I don't have an issue with this.
Wow...a lot of mixed reviews. Personally I'd say the $50k is enough and donate that to Mike Pierce maybe even.

But it's too bad. What should have been a great victory for him turns out to be his last fight. UFC has too much to lose so they decided to cut em.

Get a win, should be SOTN, but he gets cut instead.
---
Marcus Aurelius: Tell me again, Maximus, why are we here?
Maximus: For the glory of the
Empire, sire.
Baked, not fried... the healthy choice.
Currently Active Users Viewing This Thread: 1

(0 members and 1 guests)
Posting Rules

You may post new threads

You may post replies

You may not post attachments

You may not edit your posts

---

HTML code is Off

---