Top 3 matchups in MMA you want to see
---
I'm sick of this Paul Harris talk everywhere. Time to talk about something else.

What are the 3 matchups you would like to see most in MMA?
Glover Teixeira vs. Chael Sonnen
Diego Sanchez vs. Nate Diaz
Michael Bisping vs. Chris Weidman
Oh yeah, and a prime Chuck Liddell vs. Jon Jones.
Mine are probably different than most people's. I chose 4 but the last is more of a fantasy fight that could never happen
---
Psalm 30:5 "For his anger endureth but a moment; in his favour is life: weeping may endure for a night, but joy cometh in the morning."

Top 3 Favorite Fighters
1. Chuck "The Iceman" Liddell
2. Glover Teixeira
3. Demian Maia
Join Date: Jun 2009
Posts: 20,897
Lost cause now but I always wanted to see Liddell and Forrest fight. Always thought that would be a good one.
As of now, I want to see Poirier get a rematch against Swanson, Aldo/Pettis and Vitor/Mousasi.
Sent from
Verticalsports.com App
Anderson vs GSP
Cain vs current LHW title holder. Oh so much fun.
Pettis vs Aldo

I'm sure there's probably a hundred more, but those were the top three in my mind.
---
Marcus Aurelius: Tell me again, Maximus, why are we here?
Maximus: For the glory of the
Empire, sire.
Baked, not fried... the healthy choice.
Michael Chandler vs Anthony Pettis- IMO Chandler is hands down the best LW on the planet. But I also think TJ Grant would beat Bendo and Pettis.

Mousasi vs Gus- I think it would be a great fight.

Pick 2 and let em fight:Hendo,Vitor,Fedor,Glover.
GSP vs Silva
Chael vs Wanderlei
Bones vs. Cain

I would also put Brock vs Fedor, because it's technically still possible (although both are retired obviously).
---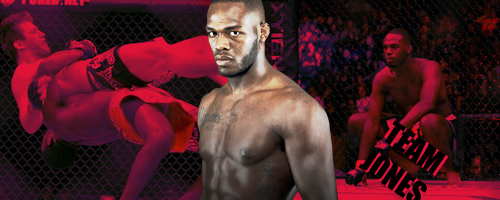 I'm pretty confident that Hendricks will beat GSP just like I was fairly confident Weidman was going to beat Anderson.
Chael vs Wanderlei - Who doesn't want to see this fight? The build-up would be legendary, the Sonnen trash-talk on another level, and the disappointment of the Wand Fight Team immense.

Dan Hardy vs Anyone - I just want to see the guy fight again. From everything I've seen on his Twitter, he's in as good a place mentally and physically as he's ever been. He's moved to the US full-time, is training so smart, and so well, bringing so many different aspects of martial arts into his game. I just want this Wolff heart to piss off so we can see The Outlaw go to war again.

Jose Aldo vs Conor McGregor - Purely because if he gets there, to a title fight it'll be one hell of an achievement, and make the hype justified. I don't necessarily think he could beat Aldo, yet, but Conor is a serious threat at 145. There's nobody in the UFC with his self belief, the guy is a phenom. Can't wait to see him get back out there!
---
Proudly Supporting
Dan Hardy
Conor McGregor
Michael Bisping
Donald Cerrone
Chael Sonnen
Demetrious Johnson
Joe Lauzon
Nick Diaz

Condit/Kampmann 3 - more of the same please!

(Weidman/Anderson)/Mousasi - Would be the first MW title fight I'd be emotionally invested in

Pettis/Aldo - this fight has fun written all over it
---
Rookie Hammer Squad 2015
Frankie Edgar - Dominick Cruz - Jorge Masvidal - Cat Zingano - Holly Holm
Cain vs. JDS
Pettis vs. Aldo
Palhares vs. Paul Daley to see who gets disqualified/cut first.
Currently Active Users Viewing This Thread: 1

(0 members and 1 guests)
Posting Rules

You may post new threads

You may post replies

You may not post attachments

You may not edit your posts

---

HTML code is Off

---