Why doesn't the Ufc break 100?.
---
Been reading all the talk of Dana saying Silva/Weidman 2 will break ufc 100, which it won't looking at the card. But my question is...... Why doesn't the ufc try harder to set a new record?. If the ufc really wanted to, they could beat 100, they could have Jones/silva on the same card, or Cain/Gsp, or they could just have a stacked card of ppv draws. I know injuries, and layoff's prevent things, but surely they could make a huge card.?
---
Diaz..Edgar.. Cormier.. Cain.. Mir.. Overeem.. Jon Jones
The UFC dilutes it cards now that it has a solid fan base. They got all the casual viewers they could which is what UFC 100 was all about. That is what Brock Lesnar was all about. He was never a legit top 5 HW at any point but he sold to the casual fan. That's why we get a ton of shit cards with some nice ones sprinkled in. This weekend's card is the best card on paper we have seen in a long time.
Colossal-weight
Join Date: Jan 2010
Posts: 9,844
why would they want to break it? they would pay twice as much in fighter pay and MAYBE get twice the revenue back.

then they would have future cards really watered down if they use 3 main event fights on 1 card.

there really is no benefit to making a super card at this point. if they did, it would stem off a superfight. None of the super-fights are on the table at this point. JDS-Cain 3 is the closest thing and they are doing it down in Houston to attract Latino fans. And it is a pretty damn good. JDS-Cain 3, DC, Melendez are all main event worthy fighters. And Roy Nelson/Diego are big names and interesting guys. Gabe Gonzaga, Lombard, Marqaurdt, Noons, Dodson are all decent names as well.
They won't break it because there is more streaming now, the UFC was more popular then, and they had Brock Lesnar.

I don't think Dana White really believes the December PPV will have a chance, he's just doing the best hype job he can. It has a chance to pass the 1 million mark, though.
---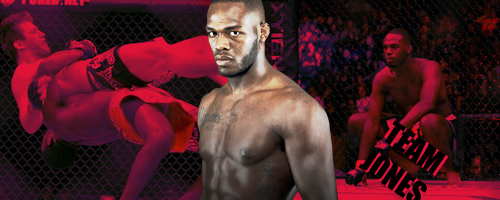 I think GSP vs. Hendricks is a more stacked card.
---
mad props: Toxic
Quote:
I think GSP vs. Hendricks is a more stacked card.
This weekends card could be even better if Rockhold was still on it. That GSP-Hendricks card is pretty sick. Can't wait to see Johny put GSP down like I know he will.
Super Heavyweight

Join Date: Sep 2008
Posts: 4,364
The problem with putting all your eggs in one basket is that then they would have to have a bunch of lower end events while the big stars recover.

Setting a new PPV record is meaningless if your next 4 events do crap draws.
Another point is the wow factor of buying the 100th. I bet fans that stopped watching the sport went out of their way to see the 100th.

If they stack UFC 200, it has a chance of breaking the record.
If you really think about it every single card generates a revenue for the most part. Some orgs struggle to put together even one. When your free card is the equivalent to a A grade card in a different org then you're in pretty big shape.

So yah they're at a point where they're spreading out the bets and putting on the most entertaining fights as they can exposing new talent to the masses; hence TUF and the Fox deal.

They're now equating it to the NBA, NFL, NHL business model surpassing other pugilist sports which are one offs. I see some growing pains, but for the most part it's increasing mainstream awareness.

Answer. If they truly wanted to they can.
---
Marcus Aurelius: Tell me again, Maximus, why are we here?
Maximus: For the glory of the
Empire, sire.
Baked, not fried... the healthy choice.
UFC 100 was the perfect storm. They were able to create hugely intriguing fights without making "super fights". The Mir and Lesnar situation played out like a well written play... Thiago Alves was on a tear through the WW division and had more "guy to beat GSP" hype at that point than Hendrix does now. Bisping and Henderson was an easy sell coming off TUF with all american Dan and the "evil" brit... it was truly a card that kept the fights in the division and were awesome!
Currently Active Users Viewing This Thread: 1

(0 members and 1 guests)
Posting Rules

You may post new threads

You may post replies

You may not post attachments

You may not edit your posts

---

HTML code is Off

---