Megaweight

Join Date: Apr 2006
Location: Everett, MA
Posts: 5,961
the crow should take this one...hes too much for swick
---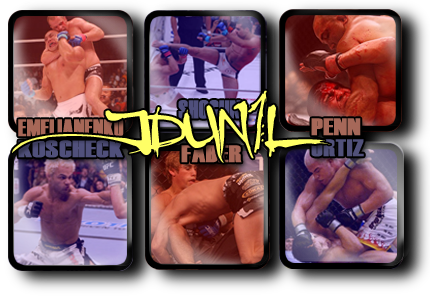 Mancrushes
1.Shogun
2.BJ
3.Fedor
4.Kos
5.GSP
Im in Porno's
Users Awaiting Email Confirmation
Join Date: Jul 2006
Location: Ohio
Posts: 808
I think the Crow will come out on top
Alot of people are underestimating Swick. He's one of the only TUF guys out there right now that I believe is the real deal. Hes only lost once and it wasnt even in the UFC. Hes 4-0 in the octagaon, and as much as I like The Crow, I just have a feeling hes lucky number 5......then its on to the title fight where he will get Owned by Ace lol
Megaweight

Join Date: Apr 2006
Location: Everett, MA
Posts: 5,961
i think swick has a chance, i dont think he will get killed but i think the crow will be a lil too strong..
---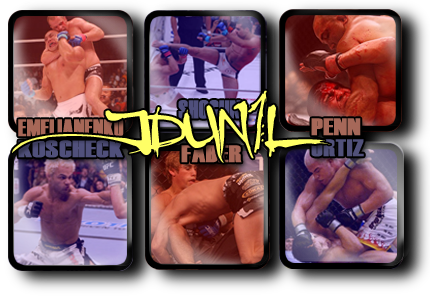 Mancrushes
1.Shogun
2.BJ
3.Fedor
4.Kos
5.GSP
Im in Porno's
I eat babies
Join Date: Jul 2006
Location: Troy, Ohio
Posts: 7,647
Swick is pretty good actually. He doesn't just fight in the UFC he tears it up just as much in other organizations too. Loiseau is one of my favorite fighters in the UFC but he honestly has his hands full cuz Swick is very talented. At first I thought Swick was just a fluke for finishing his first two official UFC fights so fast, but against shitty opponents. But, especially after watching him dominate Riggs, and watching
this highlight reel
,
and this one
,
and this one
, he is the real deal. It's definately going to be a war but there's really no telling who will come out on top because they are surprisingly on the same level. Swick is one of the few TUF homos to be a really good fighter.
The Crow isn't the only fighter on this card with vicious elbows and knees, his opponent is right up there with him.
Currently Active Users Viewing This Thread: 1

(0 members and 1 guests)
Posting Rules

You may post new threads

You may post replies

You may not post attachments

You may not edit your posts

---

HTML code is Off

---