Who should Shamrock fight next?
---
I think he should go over to PRIDE and fight Mark Coleman. Both legends, Ken Shamrock will finally retire after he fights Coleman lol. I don't want to see an Ortiz/Shamrock three since its predictable. I want to see him fight Coleman or maybe one of Ortiz's students like Bisping. Fight someone already Shamrock!
Tank Abbott, and they both retire after
Quote:
Originally Posted by CTFlyingKnee
Tank Abbott, and they both retire after
No way I don't want to see Tank lose to my least favourite fighter! Tank would lose since he hasn't won a UFC event ever since his return. Shamrock at least beat Kimo who beat Tank in seconds. They should both retire before they actually die in the ring.
MMA Fanatic
Join Date: Jul 2006
Posts: 85
Why doesn't Royce Gracie come back to fight Shamrock. I mean I don't think Royce should be able to fight someone higher up considering what happened when he fought Hughes. I think the UFC would do pretty good with that match Legend vs. Legend. Gracie vs. Shamrock 3.
I eat babies
Join Date: Jul 2006
Location: Troy, Ohio
Posts: 7,647
I think Ken Shamrock vs. Frank Shamrock should be next. That would be crazy. Franky would tear him up even though hes smaller.

UFC Legend Dud vs UFC Legend Champion

Bro vs. Bro
Megaweight

Join Date: Apr 2006
Location: Everett, MA
Posts: 5,961
id like to see him fight the winner of forrest and bonnar..i think either of them guys would make for an exciting fight with ken...but def not tito..noone wants to see a fight where we all know one fighter simply cant win!!
---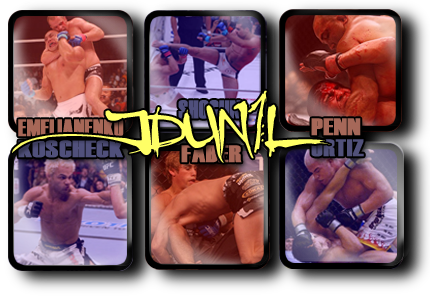 Mancrushes
1.Shogun
2.BJ
3.Fedor
4.Kos
5.GSP
Im in Porno's
MMA Fanatic
Join Date: Jul 2006
Location: east coast u.s.a
Posts: 61
I think he could beat Bonner so I will go with that one. Forest beat tito IMHO therefore he could give shamy fits. Besides I want to see ken fight one more fight and go out with a win. Looks like if dana white has his way he will milk Shamy and tito for another fight and that could be one fight too many for Ken. This last fight was his chance to Beat tito. Ken had trained as hard as he had in years and Tito was dealing with some confidence issues let him beat Bonner and retire.
He shouldnt fight anyone he should retire he has no business in this sport. If he sticks around he will just keep cathing ass beatings
I'm pretty sure Ken Shamrock has more business in the sport then you do, so im going pretend you didn't say that.

I dont really like Shamrock, i like his heart and drive when fighting but thats about it. But he had enough balls to go to MMA events and fight as a professional and im pretty sure no one in here can say the same.
---
What is it that is going to be on your mind when you're on your death bed? Will it be the tedious years of 9 to 5, or the memory of some great acheivement. Maybe a moment you stood in glory to the applause of millions.
-Evan Tanner
Megaweight

Join Date: Apr 2006
Location: Everett, MA
Posts: 5,961
I Think Shammy Still Has One Or Two Wins Left In Him...i Dont Think He Can Beat Ne Of The Elite Fighters Ne More, But Im Confident He Can Beat Mid Level Fighters...dont Judge Ken Just On His Performance Against Tito, Ken Doesnt Match Up Well With Him, Its That Simple
---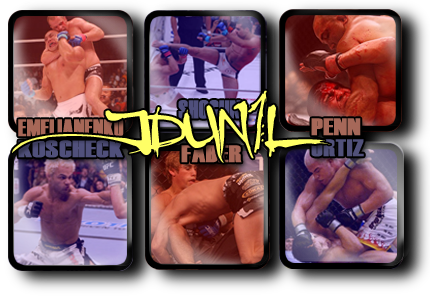 Mancrushes
1.Shogun
2.BJ
3.Fedor
4.Kos
5.GSP
Im in Porno's
Currently Active Users Viewing This Thread: 1

(0 members and 1 guests)
Posting Rules

You may post new threads

You may post replies

You may not post attachments

You may not edit your posts

---

HTML code is Off

---