View Poll Results

: Which weight division do you find most exciting to follow for the next 3 years ?

Flyweight
1
5.88%
Bantamweight
0
0%
Featherweight
0
0%
Lightweight
4
23.53%
Welterweight
4
23.53%
Middleweight
1
5.88%
Light Heavyweight
4
23.53%
Heavyweight
1
5.88%
Womens Bantamweight
2
11.76%
All classes are equally interesting
0
0%
Voters: 17. You may not vote on this poll
Bantamweight
Join Date: Apr 2012
Posts: 615
Which weight class are you most excited about in the coming 3 years?
---
Which weight class will you be most excited to follow for the next 3 years ?
hmm... probably WW because I have a hunch GSP is gonna retire soon. And also MW to see if Weidman can hold on to the belt.
---

Fedor, Mir, Lytle, Serra, Hendo, Chuck, Minowaman, Maynard, Forrest, Hunt
Pickett, Cerrone, Matt Brown, Bisping, Weidman, Barnett, Lawler


Megaweight
Join Date: Mar 2007
Posts: 5,499
I need to know the outcome from two different fights to give that answer.

If Hendricks beats GSP then WW could easily become very interesting.

If Weidman repeats on AS then MW, as weak as it is, could become interesting as other people may be more willing to enter that weight class.

Either way it is one of those two for me, WW more than MW at the moment.
Join Date: Oct 2009
Location: UK... Where the sun never shines.
Posts: 11,557
Probably lightweight for me.

Then Welterweight 'IF' GSP retires.
Lw's have always been the best division but over the next 3 years I could see fw really picking up. Edgar is down there, BJ is headed down, Barao has talked of going up, Mendes is always dangerous, knowing he could make it if Pettis could move down if he lost his belt, and of course there is Aldo at the top for now.
Sent from
Verticalsports.com App
---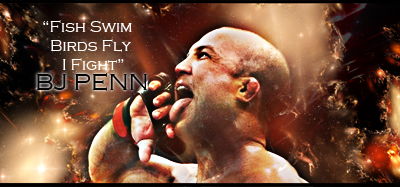 "If you get hit and it hurts hit him back you not knocked out yet."-Joe Doerksen
The Toxic Terrors (FFL)
Demetrious Johnson*Eduardo Dantas*Emanuel Newton*Will Brooks*Michael Page
1. Women's Bantamweight, it's basically an open weight class which has a healthy mix of strong technical fighters and gutsy brawlers.

2. Feather-weight quite a bit of talent coming in from 135 and 155 I could see the field filled with huge stars and marquee co-main events. I also don't think Aldo will still be around so I expect a power vacuum at the top.

3. Welter-weight another class where the champ is likely leaving, it's the deepest division in MMA and it now has two major finishers amongst it's ranks (Lombard, Amadov)

4, Lightweight great division just not that excited about the guys moving up (RDA, Khalib)

5. Middleweight we could see the last fights runs of Franklin, Belfort, Bisping, Wandy, Sonnen and Anderson and while they will be missed it's going to be awesome to see the influx of new talent.

6. Flyweight the next three title fights should be Benevidez, Dodson, and Lineker and three guys that can finish fighting for the title.

7. Heavyweight really aren't that many great prospects coming up. The division is bleeding talent and nobody looks like they can contend with Velasquez.

8. Light-heavyweight The top five are so far removed from the rest of the pack (Jones, Davis, Gustaf, Cormier, Glover) we're likely going to see nothing but rematches and trilogy's for the next three years.

9. Bantam-weight similar to the LHW division the difference being is that several of the top guys likely don't want to even be there (Faber, Barao)
---
Make the WW division great again
Bantamweight
Join Date: Apr 2012
Posts: 615
I picked light heavyweight myself because we soon have Jones, Teixeira, Gustafsson, Cormier and Nelson there with many different unique attributes to make good fights.
Welterweight and Middleweight(Providing that the current champs retire fairly soon)


They have been dominated for so long it will good to see alot of matches made that may not have happened while GSP and Silva were around.
---
Bisping Fan extraordinaire
Velasquez will be back
I really see LhW getting interesting in the next 3 years. The old guild is retiring and we are starting to get some legit new blood like Gus. Cormier is moving down, Jones looks beatable. Things are going to get crazy.

Also can't wait to see WW and MW evolve post champions.
---
mad props: Toxic
Great question because I really don't know. All the divisions in the sport have my attention right now.
---
I like MMA less because of this forum
Currently Active Users Viewing This Thread: 1

(0 members and 1 guests)
Posting Rules

You may post new threads

You may post replies

You may not post attachments

You may not edit your posts

---

HTML code is Off

---