Flyweight
Join Date: Sep 2006
Posts: 329
In defense of Daniel Courmier
---
First of all, he's the wrestling coach of the heavyweight champion of the world. Last I checked, that's a full time job. He has the credentials. Two time Olympian (second time CAPTAIN of the US wrestling team.) His resume SCREAMS 'elite wrestling coach'.

In his free time, he happens to be a top five heavyweight. But (see paragraph above) no future there. But it's good to have a have a hobby, so ... the like heavyweight champ is only on an all-time winning streak.

Look promising .....

The only guy in the history of mma who could imagine where Courmier is at is Pat Miletich. Or Hickson Gracie.

Ask yourself. If you woke up in the morning, looked in themirror ans thought, "the best figher on the PLANET is a wrestler, and I'm his wrestling coach.", aren't you feeling just a little of that 'hell yeah' shit?

That said ...... make him fight Gustafson in Sweden.

Why the hell not? You wanna fight for a belt, but you won't fight your boy? Okaaaaaaaaaaaaaay.....

Fight the big white kid with the super fast hands. In HIS house. Win, you get a shot at the belt.

Happy now?

THAT f*ckin' PPV will sell.
I'm a proponent of DC. He's got the skills. It's amazing how fluid he is already with his striking for only practicing for four years. I mean he was an alternate in the SF Grand Prix for a reason. They weren't quite sure what his potential was. Then when The Reem signed to the UFC he got his shot against Big Foot and Barnett. Not an easy task at all. In fact that's pretty damn amazing. DC beat a perennial contender and an ex-champ who happens to be dangerous as hell.

Then he shuts down Roy who is an extremely durable fighter. DC has the mind set, just needs a bit more experience, and to stay injury free. I'd like to see him as the LHW champ. He represented the Olympic team...dude needs the cheddar and I'm sure he'll represent the UFC gold quite well lobbying for the sport of MMA in the Olympics down the line. So many upsides to having DC as champ. The current LHW title holder promotes nobody but himself. Selfish doo doo head.

DC could challenge immediately, but he should test the waters at 205 first with Gustaf actually. It'll be a tough match because of the range, but that would be a guage to see how well he does when he fights the lhw title holder with that kind of reach.
---
Marcus Aurelius: Tell me again, Maximus, why are we here?
Maximus: For the glory of the
Empire, sire.
Baked, not fried... the healthy choice.
Bantamweight
Join Date: Apr 2012
Posts: 615
Both Cain and DC managed to shut their opponents down with their wrestling that night.

I am a Gustafsson fan obviously =)
Still, I am far from sure Gus win against DC. I say Gus has a 60% chance of beating Jones in a rematch but only 50% of beating DC.

Gus could use range and footwork to pot shot DC and win. But DC is a great grappler similar to Davis. I see DC getting his hands on Gus and never letting go. Exciting fight, I want it!
Join Date: Oct 2009
Location: UK... Where the sun never shines.
Posts: 11,553
DC probably wont fight Gus cos he once met him in an elavator or something, or sat next to him at the fighter summit, or said hello to him once. Who knows? I'm sure he'll find a reason.
I feel he is being treated to harshly for his fight with Nelson. Play russian roulette with Nelson's right hand is just dumb, Cormeir won every second of that fight.

I think it suffered from being in the middle of such an amazing card.
Quote:
I feel he is being treated to harshly for his fight with Nelson. Play russian roulette with Nelson's right hand is just dumb, Cormeir won every second of that fight.

I think it suffered from being in the middle of such an amazing card.
DC and Cain both showed their opponents a great deal of respect Saturday by never allowing them any room to throw... it is boring to some, but it's obviously effective.
You lost me at the part where the PPV would sell. But it would make for a serviceable co-main event. Dana wouldn't dare put Cormier on TV at this stage in a million years.
---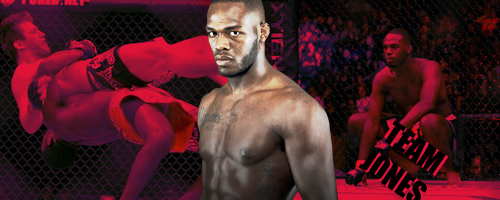 Megaweight
Join Date: Mar 2007
Posts: 5,499
I don't get the defense. A lot of fighters do more than just train, they also coach. We know nothing of DC's normal schedule to indicate that he coaches more than he trains, or that he coaches more than any other fighter. I'm not dismissing DC or his accomplishments, just that I don't get the reason why he needs a defense. People obviously have their feelings about him, and about if he should immediately get a title shot at 205, but I haven't seen anyone question his standings at HW or his other accomplishments.

Funny enough if you want to talk about someone who held a full time job and was a top 5 fighter then you should be talking about Carwin. He was an engineer working full time while fighting in the UFC.
How? how is he going to make weight? I dont think he will and Im not sure he can, especially in under six months. Even as a wrestler he had issues cutting weight.

Secondly, Gus has earned a rematch with jones that would outsell a match with Cormier and all he has to do is wait.

Him and his fans keep talking about 205 but put up or shut up at this point, I mean he's been bumping his gums for a year now...
---
sakurabushidokan.homestead.com
Lol, DC doesn't need any defending, haters are going to do all they are able to, hate.
---
I like MMA less because of this forum
Currently Active Users Viewing This Thread: 1

(0 members and 1 guests)
Posting Rules

You may post new threads

You may post replies

You may not post attachments

You may not edit your posts

---

HTML code is Off

---