Megaweight

Join Date: Apr 2006
Location: Everett, MA
Posts: 5,961
Tito Vs Wandy
---
I Just Watched This Fight For The Second Time, Hadnt Seen It In A Few Years..but I Read The Other Day On Here That Someone Thought That Wandy Shoulda Won The Fight..no Way!! It Wasnt A One Sided Fight But Tito Clearly Won The Fight..wandy Couldnt Stop A Single Take Down Attempt That Tito Went For..he Was On His Back All Fight..wandy Had One Moment Where He Buckeld Tito And Tito Retreated But Thats It..tito Also Gave Wandy A Clean Shot That Sent Wandy Face First In To The Canvas..so I Dont Really See How Anyone Could Say That Wandy Won..i Dont Mean To Bring Up Old News, Because This Fight Has No Relevance To The Upcoming Chuck Silva Match..i Just Wanted To Express My Opinion On That Fight..and If They Faught In The Octogon Again I Couldnt See Wandy Stoppin Titos Takedowns..i Just Think Tito Is A Bad Match Up For Wandy..but Wandy Is Still The Man Dont Get Me Wrong
---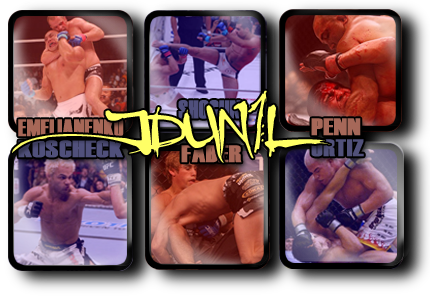 Mancrushes
1.Shogun
2.BJ
3.Fedor
4.Kos
5.GSP
Im in Porno's
MMA Fanatic
Join Date: Jul 2006
Location: east coast u.s.a
Posts: 61
I think much has changed for both fighters. I think Wandy would win. But then again I can't stand that tito the ***** so I root against him no matter who he fights
if wandy were to win the rematch then it would probably be by unaminous decision. i dont think he can knock tito out or make him submit.
Flyweight
Join Date: Jun 2006
Posts: 302
I agree Tito is a bad matchup for Wanderlei, though I don't know if Tito can win again with his lay-n-pray. Arona fights just like Tito, and he had a lot of trouble taking Wandy down and keeping him there the second time they fought. If Wandy really trains to fight Tito the way he did for Arona the second time he can definitely win in a re-match. IMO, Wandy should really improve his TD defense to the level of Chuck and CC since he likes to strike so much.
Megaweight

Join Date: Apr 2006
Location: Everett, MA
Posts: 5,961
If Tito Faught Him In Pride Where He Couldnt Use The Cage Like He Does Here, He Would Have Alot Tuffer Time..but In The Ufc I Dont See Much Changing From That Fight Based On The Ease In Which Tito Took Wandy Down, I Wish Arona Would Come To The Ufc Too Cuz The Cage Woul Benefit Him Greatly..arona Would Be Dominant In The Ufc, But Im Not Sure If He Could Beat Chuck Because Of His Take Down Defense..but I Think He'd Beat Everyone Else In The Ufc Including Wandy(cage)..did Anyone Hear About Arona And Titos War In The King Of Pancrase..i Never Saw It But Tito Mentions It In His Website..arona Won By A Controversial Decision..in That Same Year Tito Beat Hughes Earlier In The Tournament..i Found It All Interesting I Never Knew Ne Of These Guys Ever Squared Off, Even If It Wasnt Mma..its Still Cool
---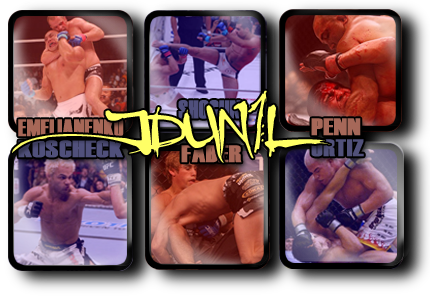 Mancrushes
1.Shogun
2.BJ
3.Fedor
4.Kos
5.GSP
Im in Porno's
Ground fighters = Wand Cryptonite

It has a good chance to go the same way with Wand landing a few more flurries. But there is a really good chance Wand can freeze Tito with some nasty strikes like Chuck did....so who knows, it would be tough rematch for either side.
Thats the main reason i like the UFC more then Pride, i hate the fact they are basically fighting in a boxing ring. I think its good for K-1 but where peoples ground games are what they base they're strategy on it kind of takes it away when people can just squirm out by the ropes.
---
What is it that is going to be on your mind when you're on your death bed? Will it be the tedious years of 9 to 5, or the memory of some great acheivement. Maybe a moment you stood in glory to the applause of millions.
-Evan Tanner
Currently Active Users Viewing This Thread: 1

(0 members and 1 guests)
Posting Rules

You may post new threads

You may post replies

You may not post attachments

You may not edit your posts

---

HTML code is Off

---