View Poll Results

: Your predictions

Donald Cerrone VS
8
88.89%
Evan Dunham
1
11.11%
Ed Herman VS
3
33.33%
Thales Leites
6
66.67%
Brian Ebersole VS
2
22.22%
Rick Story
7
77.78%
Edwin Figueroa VS
3
33.33%
Erik Perez
6
66.67%
Jason High VS
8
88.89%
Anthony Lapsley
0
0%
Vaughan Lee VS
1
11.11%
Sergio Pettis
7
77.78%
Cody Donovan VS
2
22.22%
Robert Drysdale
4
44.44%
Multiple Choice Poll. Voters: 9. You may not vote on this poll
***OFFICIAL*** UFC 167 Prelims Thread
---

Preliminary card - FOX Sports 1 (Facebook for international viewers)
Donald Cerrone vs. Evan Dunham
Ed Herman vs. Thales Leites
Brian Ebersole vs. Rick Story
Edwin Figueroa vs. Erik Perez
Preliminary card - Facebook
Jason High vs. Anthony Lapsley
Will Campuzano vs. Sergio Pettis
Cody Donovan vs. Robert Drysdale

---
---
Last edited by Hammerlock2.0; 11-16-2013 at

04:35 AM

.
I looooooove these prelims. Don't care much for the main card but there are some great fights on the prelims plus little Pettis.
---
Rookie Hammer Squad 2015
Frankie Edgar - Dominick Cruz - Jorge Masvidal - Cat Zingano - Holly Holm
My confident picks for the prelims are Villante, High, Perez and Story.

I think Pettis-Campuzano will be a lot closer than people think, though I think Pettis will squeak it with split decision.

Leites-Herman is another I think could be a split decision, but i'll go with Leites to be the more aggressive grappler. I have a bad feeling this will be a fight spent largely against the fence.

And i'm quite high on both Cerrone and Dunham, though I think Cerrone's better sand up wil lcome through in the end.
---
FORMER UFC CPL CHAMPION
CPL RECORD
:
5-3
Events Attended: UFC 120, CWFC 45, CWFC 52
Beautiful KO.
---
Anderson Silva ♔
Aldo - Dos Anjos - Mayday - Weidman - Machida - Jones
Dude was bleeding from the eyes, walking dead style :P
---
McCall, Faber, Aldo, Nate, Nick, Lyoto, TBD, Hunt
Forever hanging in Anderson Silva nuts
Flyweight
Join Date: Sep 2011
Posts: 456
Most excited I've ever been for a Facebook prelim before. Can't wait to see if Sergio is anything like his brother when it comes to fighting!
Flyweight
Join Date: Sep 2008
Posts: 331
Quote:
Dude was bleeding from the eyes, walking dead style :P
Yeah, and if I saw correctly they were bleeding as he came out for the 2nd .. I think he got poked at the end of the first, but didn't see any blood until after he came out .. strange ... maybe zombieitist is a real thing?
---
"I fear not the man who has practiced 10,000 kicks once, but I fear the man who has practiced one kick 10,000 times"
-Bruce Lee
Super Heavyweight

Join Date: Sep 2008
Posts: 4,364
I saw Donovan act as if he had been eye poked. Didn't see what actually happened though and then when he came out his eye was swollen so obviously something happened.
Flyweight
Join Date: Sep 2008
Posts: 331
Pettis looks wierd, almost like a character in a video game .. he looks 'rendered' .. almost realistic, but not quite, I can tell they're just giving us a feed from the 'UFC 2014'youtube channel.
---
"I fear not the man who has practiced 10,000 kicks once, but I fear the man who has practiced one kick 10,000 times"
-Bruce Lee
I think Pettis is losing his debut,
---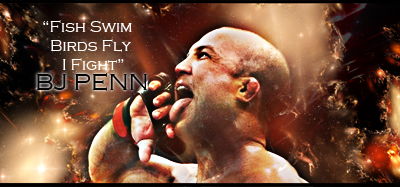 "If you get hit and it hurts hit him back you not knocked out yet."-Joe Doerksen
The Toxic Terrors (FFL)
Demetrious Johnson*Eduardo Dantas*Emanuel Newton*Will Brooks*Michael Page
Currently Active Users Viewing This Thread: 1

(0 members and 1 guests)
Posting Rules

You may post new threads

You may post replies

You may not post attachments

You may not edit your posts

---

HTML code is Off

---