Quote:
You didnt just use Matt Serra as an example of how to beat GSP did you?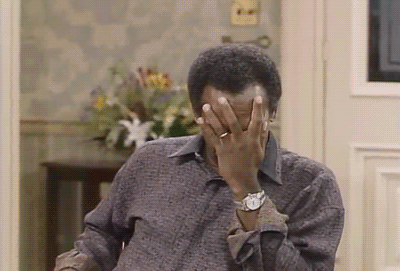 You hush. All I'm saying is GSP has a habit of being hit with dem overhands, and Hendricks will land and ko da french guy
Quote:
Originally Posted by
Canadian Psycho
View Post
It's true. He schooled him for 23 minutes.
It's a dangerous job, schooling Mexicans...
Quote:
You hush. All I'm saying is GSP has a habit of being hit with dem overhands, and Hendricks will land and ko da french guy
Getting caught once equates to "having a habit"...?
Quote:
It's a dangerous job, schooling Mexicans...
As I said, GSP schooled him for 23 minutes. It's Carlos freaking Condit... give him a two minute window, and he can turn just about anyone into ground beef. If anything, GSP is a gangster for surviving. Everything Condit hits, he destroys. But not the man wit da riddum.
Featherweight
Join Date: Apr 2012
Posts: 1,444
Quote:
Condit did not get schooled for 25 minutes. He lost the fight, but I am sure GSP doesn't want to face him again as he was getting lit up on the feet.
GSP wasn't getting lit up on the feet. He was beating Condit soundly on the feet until Condit caught him with that sneaky headkick.
Quote:
It was this fight that changed GSP. I am not saying Serra is a better fighter than GSP, we all know that isn't true. I am saying Serra exploited a weakness of GSP so badly he changed his entire fighting style.
Yeah, but GSP a) isn't the same fighter anymore, and b) isn't looking past Hendricks the way he was looking past Serra.
Hendricks has no chance here.
Flyweight
Join Date: Sep 2008
Posts: 331
Quote:
You guys need to be careful with all this MMAth you got going on. This guy did this to that guy who did this to that guy doesn't always add up in MMA.
Hendricks is strong, he has a great wrestling background and knockout power. He also knows what GSP brings to the table and I'm sure he is training specifically for GSP's style.
He is being overlooked, GSP is a very smart fighter but he hasn't looked super human lately. I think he is overrated by fans, the gap between him and others isn't nearly as wide as most people make it seem.
A year layoff and he dominates Condit and Diaz? Okay, maybe not 'superhuman', but hardly anything you can point to and say "GSP is done".
As for Johnny's weapons (other than his one punch KO power,) strength and wrestling .. GSP is stronger, and has proven many times that counting on your college wrestling background against his UFC wrestling, is the worst 'MMA Math' mistake one can make.
Besides, other than what everyone already agrees to, that Hendricks has a 'punchers chance', what other advantage does Johnny have that wouldn't be a product of 'MMA Math'?
Hendricks will be dominated from start to finish. Which doesn't mean he can't land a lucky one and finish the fight, but it's not going to be a decision going to Hendricks, and it's not going to be Johnny picking apart GSP on his feet, or ground and pounding out a win from the guard .. if Johnny is going to win i twill be by either a quick early first round KO, or a lucky punch after being dominated for several rounds.
Amateur
Join Date: Mar 2009
Posts: 177
He has a puncher's chance like any MMA fighter. Everytime that GSP faces a hard hitter the haters come out of the woodwork saying how he'll get KO'ed. Hendricks isn't a technical striker, he has massive looping punches that breaks people's faces when connecting. I'm not saying his striking is bad, he has deceptively decent footwork which allows him to close distances and also has great timing.

That said, we're talking about GSP here. You can bet his training camp analyzed every footage that Hendricks was ever on and they will dissect the best way to counter his striking. Hendricks is just a younger southpaw version of Dan Henderson. Great Wrestling plus monster left hand. He will NOT outstrike GSP because GSP will never "gamble" to go in for a kill. He'll get peppered by jabs and when he tries to close in from frustration will promptly get taken down.

WTF does college wrestling pedigree matter? Did that help Koscheck? Even if you are the most ardent GSP hater, if you really think Hendricks can stop GSP's takedown then you are deluding yourself. Once Hendriks gets stuffed on the ground, he has yet to show a ground game from his back that allows him to dominate. Because let's be honest here, once the greasy frenchman is on top of you, he'll be there for the rest of the round.

So after 3 rounds of getting dry humped and not being able to land anything, Hendricks will get desperate and will enter full retard mode and just swing for the fences. Which will allow once again for GSP to make man love all over him only this time Hendricks will be completely gassed for having GSP all over him for 3+ rounds.

The issue isn't about Hendricks being able to KO GSP, we all know he could if he catches him (just like any other MMA fighter). It's not about him stuffing GSP's takedown (because we know he won't). It's whether or not he's been eating clean and actually doing some real cardio instead of lifting weights. If he looks like BJ Penn and blows his load in the first 2 rounds, it'll be a long night for him. I'm not kidding myself that GSP will "finish him" but he'll definitely dominate him.

When all this is said and done, the haters will then revert back to how they all hate the "safe style" of GSP and how he's a "boring" fighter blah blah blah.
Heavyweight
Join Date: Apr 2007
Posts: 3,709
Skillwise, I'd say Hendricks is the most legitimate threat GSP has ever faced. Standing he puts GSP at risk, wrestling he'll give GSP trouble and it's very unlikely GSP will be able to hold him down. If anyone's taking GSP's belt it's Hendricks, and I'm a huge GSP fan. If Georges keeps his belt he should retire and go be a movie star because there's no one for years that will give him trouble and he'll just be wearing his body down.
Amateur
Join Date: Mar 2009
Posts: 177
I agree on paper he's the hardest challenge so far. I disagree that he'll get out of GSP top control though. What do you base this on? His college experience? GSP is not getting swept and he's not getting overpowered, if GSP is on top he'll stay on top.

There's a big difference between collegiate level wrestling and MMA wrestling. I've no doubt in a straight wrestling match that Hendricks could prob win it. The reason why no one can avoid GSP's takedown is because in MMA you can hit the guy. This guessing game of strike up down / take down along with GSP's impeccable technique/timing is the reason why nobody can stop his takedown.

On the ground, MMA wrestling also differs because now you got to deal with Jitz tech which you didn't have to worry about before. Having collegiate experience for wrestling gives the same benefit as a golden glove boxer would have on his striking technique. It's great to have but it just starts them at a non scrub level with the MMA version.

Lastly, I'm surprised no one tried to Sonnen GSP just yet. Seriously, everyone knows his throws pillow punches so why not bull rush him 5 sec into the fight? You're gonna get hit by a few shots for sure but once you body lock him, it IS possible to take him down. GSP is prob no slouch on his back but I'm positive that's the last place he'd want to be in. If i was Hendricks, I'd toss striking out the window and just bull rush him from the start and try to Sonnen GSP.
Currently Active Users Viewing This Thread: 1

(0 members and 1 guests)
Posting Rules

You may post new threads

You may post replies

You may not post attachments

You may not edit your posts

---

HTML code is Off

---