Quote:
He's just playing the game. At first when he was an up and comer he was one of the most respectful fighters out there, but in hindsight, that's easy to do when you're winning. Now that's he's on the losing end, he's playing the game and trying to remain relevant by saying stupid things he himself probably doesn't even believe.
I don't think he's playing the game because he has no reason to play the game. Even after those two losses against Cain, he's still one of the most relevant HW fighters in the division, and people still recognise that he is a beast and can probably take out all, if not most of the other HW's on the roster besides from Cain.
He has no motive for playing the game when he's still one of the most popular fighters in the sport today. Sounds like he's just a bit of a bitter loser.
---
Your stance on animal rights today is a reflection of your stance regarding slavery in the past.
I think the rubber match came too soon. It would of been better to of left it later.
Man, JDS has been such a potato ever since he lost to Cain the first time. I personally can't stand these stupid excuses and I hope he keeps losing.
---
Never will I ever be fake, never will I follow
I did not find the fight boring. I used to root for JDS. No more. I hope you get to fight Cain again, so he can retire you.
---
BJ The Prodigy Penn
Alexander The Mauler Gustafsson
Cain Brock Smasher Velasquez
Anthony Rumble Johnson

2014 NPFFL Champ
Jds should retire. He's been beaten stupid by Cain, the next time might make him a vegetable or mentally crippled.
---
I like MMA less because of this forum
Strikers love to use these lines:

"I like to go for the knockout... wrestlers play it safe"

When, in fact, a striker looking for a knockout is no different to a grappler looking to grapple. Indirectly, strikers are calling grapplers cowards when they say this shit.

But, does it mean - within the context of MMA - that a grappler can say a striker "plays it safe" because he chooses to strike all the time? As that would also sound pretty dumb too.
Lol what ignorant, moronic comments. I dislike Cain but obviously Cain proved he's the better fighter. If you fight three times, and you lose via Flash KO and then dominate your opponent for over 45 minutes in the next two fights, you're better in regards to that.

Yes Cain's strategy is mostly boring (like GSP's), but it's up to the opponents to stop it.
---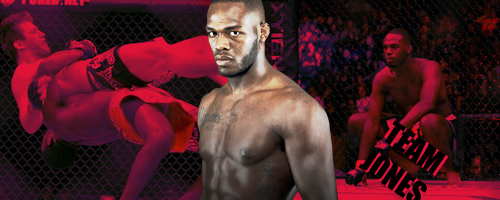 Had JDS not gotten dropped in the third and eventually finished in the fifth, I would have agreed with him. Cain spent about 80-85% of the fight holding JDS against the cage. He beat the ever loving shit out of him while doing it though.
---
Will make predictions for credits. Please, I'm so broke.
He was dropped in both fights, finished in the second one, and got beat down from start to finish. His face was a bloody and bruised mess after both fights.

It's pretty clear who the better fighter is, honestly.
---

"There are three things all wise men fear: the sea in storm, a night with no moon, and the anger of a gentle man."
Currently Active Users Viewing This Thread: 1

(0 members and 1 guests)
Posting Rules

You may post new threads

You may post replies

You may not post attachments

You may not edit your posts

---

HTML code is Off

---