Quote:
Cain Velasquez didn't prove he's the better fighter
So, Jr, you proved you are the worse, because you didn't change any little bit your game from the second fight and got beaten same way.
He is speaking out of pure frustration. Sounds terrible anyway.
And this is why he's no longer champ. Because he's not the humble focused fighter that clawed his way to the top, he's the bitter arrogant dude making excuses and disrespecting his opponent instead of focusing on making himself overcome his own weaknesses.

JDS ain't touching that belt again as long as Cain has it.
Bantamweight
Join Date: Nov 2009
Posts: 953
Quote:
I just read the article again and thought to myself, "JDS should have watched the movie Tropic Thunder before making such a statement. He just went full retard."


You Never Go Full Retard
Junior's facial expressions round by round.
Cain took his soul.
Bantamweight
Join Date: Nov 2009
Posts: 953
Quote:
I understand his frustration though, it kind of reminds me of playing old fighting games where your opponite just kept doing the same stupid power move over and over to win because he know its the safest way that he will win.

honestly from what ive watched in their fights i see cain as the better fighter but i do understand juniors frusteratiuon
Ya but someone who is really skilled at those old fighting games would just laugh at someone spamming buttons and beat the **** outta them. But two players who are just ok that will work sometimes. I grew up in arcades

Join Date: Apr 2010
Location: Following The Path To Jesus Set By His Disciple Vitor Belfort
Posts: 5,111
Quote:
But its not like that at all.

Jds had all the chances in the world to use his boxing. He could not capitalize on any of it. While Cain did and hurt JDS badly.

This is more of a case of playing a game and the guy you are playing against is kicking your ass and then realizes that you dont know how to defend against the simplest of moves and then decides to beat you with those simple moves because well you are making it too easy.

The only frustration i see there is that you are not good enough to compete with that player.
Pretty much. he kept backing straight up every time Cain would engage with him.
---
He used to be such a nice Brazilian boy . . .
---
HW: JDS
LHW: Rua, Gustafsson
MW: Sonnen
WW: GSP
LW: Pettis
---
Think. It Ain't Illegal Yet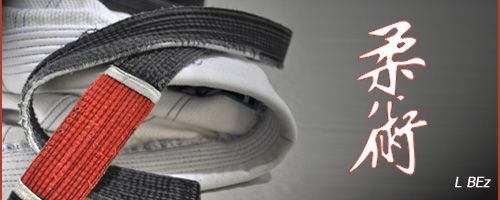 "Discipline Hurts Less Than Regret"
Flyweight
Join Date: Jul 2010
Posts: 422
unfortunately all JDS is doing here is hurting his stock...

i dont think he is playing the media, i think he just cant accept that CAin is a better fighter than him at this stage of his career.

lets face it, 1st fight was an absolute fluke. he beat a ring rusted cain which had a long layoff coming back from a big injury.

he needs to accept that Cain is the best in the world and the better fighter
Currently Active Users Viewing This Thread: 1

(0 members and 1 guests)
Posting Rules

You may post new threads

You may post replies

You may not post attachments

You may not edit your posts

---

HTML code is Off

---