View Poll Results

: Your prediction

Josh Barnett
15
65.22%
Travis Browne
8
34.78%
Draw
0
0%
Voters: 23. You may not vote on this poll
***OFFICIAL*** Josh Barnett vs. Travis Browne Thread
---

Heavyweight bout: 265 pounds

---
Travis is going to be in a world of trouble if Barnett takes him down!

Edit: I pick Barnett via Full Mount GnP!
---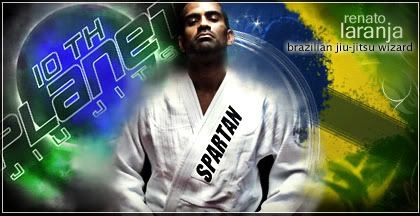 "You have a big word for a guy who don't have a gi right now." - Renato Laranja
Barnett all day. He will get hold of Travis and have his way.
Quote:
Barnett all day. He will get hold of Travis and have his way.
idk why but i hope barnett gets KTFO
---
Head-butting fists and KOing the air is not effective striking.
I'd like to see a Barnett/Velasquez title fight... it's at least interesting, allbeit predictable... so I'm going with Barnett... Travis just hasn't impressed me personally.
Light Heavyweight
Join Date: Nov 2008
Location: NC
Posts: 3,059
I'm really excited for this fight. I want Barnett to make it an ugly, gritty, high pressure beatdown.
---
Attero Dominatus.
Barnett has been standing too much and if he does that with Browne I think he'll get beat. If he takes Travis down I think he can finish him.
---
"I fear no man, but Jim Harrison and Mike Stone are the two last men that I would wish to meet in an alley fight. Jim Harrison's fighting style is not flamboyant or spectacular, it's just simple and deadly!" - Bruce Lee sakurabushidokan.homestead.com
Colossal-weight
Join Date: Jan 2010
Posts: 9,844
Solid fight. I think Barnett wins. Browne has never really faced a good wrestler or a guy who is looking to take you down. Barnett has more experience, more fighter IQ, better in close clinch situations, better wrestler, better sub game, probably more durable, maybe stronger...
Browne has looked great recently but I don't really rate him that highly. Barnett should have his way with him, especially if the fight becomes a grappling match.
Currently Active Users Viewing This Thread: 1

(0 members and 1 guests)
Posting Rules

You may post new threads

You may post replies

You may not post attachments

You may not edit your posts

---

HTML code is Off

---