Diego Sanchez vs. Myles Jury set for UFC 171
---
Quote:
We're only a couple of months removed from Diego Sanchez's memorable thriller against Gilbert Melendez at UFC 166 in Houston. While Sanchez lost the decision, he nearly pulled off a remarkable come-from-behind upset with a 3rd round knockdown of the former Strikeforce champion. Now he's been booked for another Texas card against Myles Jury as part of UFC 171:


Sanchez (24-6) dropped back to lightweight following a 2-3 run at welterweight post-title fight loss to B.J. Penn. He failed to make weight against Takanori Gomi at UFC on Fuel 8 and was highly fortunate to receive a split decision victory in Japan. His loss vs. Melendez was his 7th FOTN award, with 4 of them coming in his last 5 fights. While Sanchez's days as a contender are realistically over, he remains one of the most exciting fighters the UFC has to offer.

Jury (13-0) was eliminated from TUF 15 after losing a close decision to Al Iaquinta, the show's eventual runner-up. But he's since beaten Chris Saunders, Michael Johnson, Ramsey Nijem, and Mike Ricci over the past two years. Admittedly, the Ricci fight was particularly unpleasant viewing but that's more of an aberration than anything to suggest Jury is a boring fighter. The 25-year-old is definitely receiving a fairly significant (if not unexpected) step up in competition.

UFC 171 is scheduled for March 15th in Dallas, with Jon Jones fighting Glover Teixeira for Jones' light heavyweight title in the main event.
Should be an easy win for Sanchez, Jury's good but he lost to Al Iaquinta and he barely made it past Mike Ricci.
---
Make the WW division great again
So much for the Lauzon fight.
---
Rookie Hammer Squad 2015
Frankie Edgar - Dominick Cruz - Jorge Masvidal - Cat Zingano - Holly Holm
Colossal-weight
Join Date: Jan 2010
Posts: 9,844
These are the type of fights Diego should be getting. Not getting outclassed by top 10 LWs.

After the MMA hour I am hoping for a Diego-McGregor fight at 155 lbs in Ireland or something.
Tune up-gimme-fight for Diego so the UFC won't have to fire him immediately after signing a new contract.
---

Fedor, Mir, Lytle, Serra, Hendo, Chuck, Minowaman, Maynard, Forrest, Hunt
Pickett, Cerrone, Matt Brown, Bisping, Weidman, Barnett, Lawler


Happy to see Myles get a bump in competition he has showed he deserves a shot. The ricci fight sucked but he's look impressive previous to that fight. Should be an interesting fight.
Sent from
Verticalsports.com Free App
---
Think. It Ain't Illegal Yet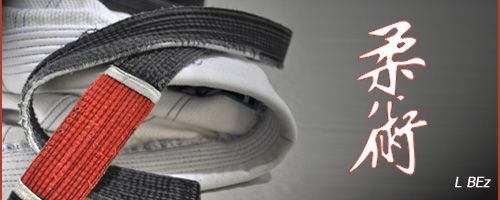 "Discipline Hurts Less Than Regret"
Wonder why they havn't give him Diaz yet. That has to be a five rounder.
---
Marcus Aurelius: Tell me again, Maximus, why are we here?
Maximus: For the glory of the
Empire, sire.
Baked, not fried... the healthy choice.
Myles Jury is a beast. Diego better have a hell of a game plan for him.
---
SMOOTH
Seems like a pretty even matchup. If Jury avoids Sanchez's brutality that night, he wins.
---
I like MMA less because of this forum
Diego better win this. I'm a fan regardless, but a loss to Jury would be devastating. No disrespect to Jury, but he's not a top 10 at this point in his career. Diego needs to prove that he is. A win here wouldn't prove that, but it would put him on the right track.
---
Psalm 30:5 "For his anger endureth but a moment; in his favour is life: weeping may endure for a night, but joy cometh in the morning."

Top 3 Favorite Fighters
1. Chuck "The Iceman" Liddell
2. Glover Teixeira
3. Demian Maia
Currently Active Users Viewing This Thread: 1

(0 members and 1 guests)
Posting Rules

You may post new threads

You may post replies

You may not post attachments

You may not edit your posts

---

HTML code is Off

---