Gustafsson to grace EA video game cover alongside Jones
---
http://sports.nationalpost.com/2013/...eo-game-cover/
Quote:
TORONTO — Alexander (The Mauler) Gustafsson will join UFC light-heavyweight champion Jon (Bones) Jones on the cover of the "EA Sports UFC" video game.

The Swedish 205-pounder beat out Canadian welterweight star Georges St-Pierre in the final round of fan voting.

St-Pierre and Gustafsson were the final two fighters standing from a list of 16 who started in the fan vote to see who would join Jones, ranked the UFC's top pound-for-pound fighter, on the cover.

EA said more than 11 million votes were cast with UFC champions Anthony Pettis, Ronda Rousey, Jose Aldo, Chris Weidman and Demetrious Johnson also falling by the wayside.

UFC president Dana White said Europe accounted for nearly 40 per cent of the web traffic to the cover vote site during the last week of voting.

Jones defeated No. 1 contender Gustafsson in an epic five-round encounter at UFC 165 in Toronto in September.

Jones (19-1) is slated to meet second-ranked Glover Teixeira at UFC 171 in March while Gustafsson (22-2) faces Jimi (Poster Boy) Manuwa on an earlier card in March.

"EA Sports UFC" will be available for the PlayStation 4 and Xbox One in the spring of 2014.
I'm actually shocked that Gus managed to beat out GSP. That's a fairly big statement from the fans and a nice break for Gus. I'm always happy to see another face enter the limelight, and I think we're guaranteed to see a rematch should Jones and Gus dispatch their next opponents.
I'm happy for Gus. People were saying some voting for Gus is disrespectful because champions should be on the cover, but that's ridiculous in my opinion. There already is a champion on the cover. St. Pierre already has more fame and fortune than he knows what to do with. He doesn't need our charity and should let someone else get this exposure. It also makes a lot of sense considering GSP just left the UFC indefinitely. Active fighters should be on the cover.

Gus winning speaks volumes (I actually voted for him 100 times in the final round) and it is a shock that he beat GSP.

Someone asked how Jones felt about it and he said "Lets not talk about it... Too soon"

Happy with the winner of this tournament.
---
Psalm 30:5 "For his anger endureth but a moment; in his favour is life: weeping may endure for a night, but joy cometh in the morning."

Top 3 Favorite Fighters
1. Chuck "The Iceman" Liddell
2. Glover Teixeira
3. Demian Maia
YES!!!
---
Rookie Hammer Squad 2015
Frankie Edgar - Dominick Cruz - Jorge Masvidal - Cat Zingano - Holly Holm

Join Date: May 2008
Posts: 11,392
Great to see Gustafsson make it to the cover, it would've been easy and kinda lazy to just go with the champs as always. Yeah JBJ is on the cover too, but if anything it also brings attention to their epic fight this year.
In my opinion Gus being on the cover is the MMA community trolling JBJ.
---
Rookie Hammer Squad 2015
Frankie Edgar - Dominick Cruz - Jorge Masvidal - Cat Zingano - Holly Holm
Bantamweight
Join Date: Apr 2012
Posts: 615
Haha I think it is hillarious that they are in the same weight class on the cover while Jones says Gus has to earn his rematch shot =)
I dont understand why they cant just have one person on the cover. Kind of awkward having two.
---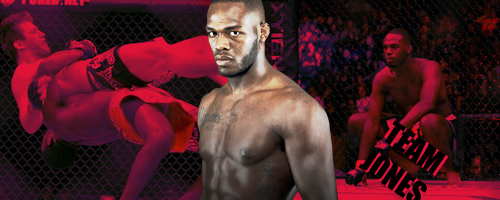 The LHW Frankie Edgar.
---
Your stance on animal rights today is a reflection of your stance regarding slavery in the past.
You're not terribly important to me

Join Date: Jul 2010
Location: Sell me this pen
Posts: 15,507
I don't consider GSP a UFC fighter anymore anyways, he just called it quits even if it is only for a year or two. You wouldn't have Dan Marino on the next madden cover.
---
Jim Norton
Nick Dipaolo
Dave Attell
Dave Chappelle
Bill Burr
Joey Diaz
Colin Quinn
Bob Kelly
Rich Vos
Patrice O'Neal
Louis CK
And here's the cover guys!
---
Quote:
Originally Posted by Sonnen
@sonnench
30 min to cement your legacy. Champ or Coward? I make a lot more than you do... Show up in 8 days I'll give you my purse.
Quote:
Originally Posted by Bisping
@bisping
Jones said he's not fighting chael on 8 days notice. I did. .... Just sayin
Currently Active Users Viewing This Thread: 1

(0 members and 1 guests)
Posting Rules

You may post new threads

You may post replies

You may not post attachments

You may not edit your posts

---

HTML code is Off

---