Ronda Rousey: Hype machine
---
Now with Anderson Silva out, and Gsp retired... Is Ronda the new face of the ufc. This may come across a strange thread, and a lot will disagree. But Ronda is certainly doing all the right things in making a huge name for her self, her popularity, her attitude, her skills are all attracting new viewers. Saturday night her ŕnd Miesha stole the show, there fight was FOTN, and the crowd was going nuts. My girlfriend, and friend watched the ufc for the first time, and it was only because of the interest in her. Could she be the next big thing for the ufc, is she the new hype machine?.
---
Diaz..Edgar.. Cormier.. Cain.. Mir.. Overeem.. Jon Jones
She's definitely huge. Not sure i'd go as far as to tell that she's going to surpass Jones as the face of the UFC however. Crazy how we lost 2 of our biggest stars within such a short time.
Sent from
Verticalsports.com Free App
She is the co-face of the UFC by default. Lesnar leaving left a hole, and it dug a little further when Silva lost, then it dug really deep when GSP left, and then it dug a little further now that Silva is done for now.

Bones is a draw, but still not a big one. By default, Bones and Rousey will be the faces of the UFC. But neither are as big as GSP was, and neither are on the same stratosphere that Lesnar was.
---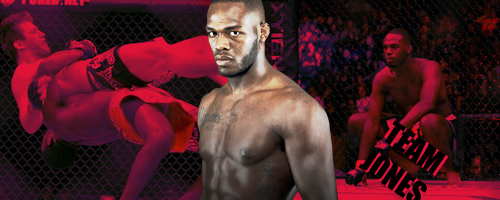 I bring you...
Scarface!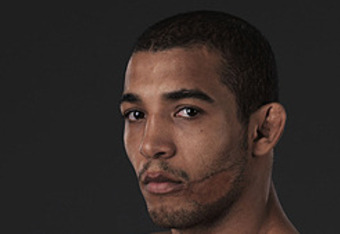 ---
Lyoto Machida, former UFC LHW hamp
Future UFC MW Champ
Benavidez, Barao, Aldo, Nate, Nick, Lyoto, TBD, JDS
Forever hanging in Anderson Silva nuts

Join Date: May 2008
Posts: 11,322
There are other champs that would be a great face of the UFC, and those champs don't have the attitude/negative impression that Ronda has around herself as of late.

She's a good face for WMMA to a limited extent, but not the UFC as a whole.
---
Someone will derail the Ronda hype train pretty soon.
I dont know enough women fighters to know who that could be, but Im sure there are some out there with decent hands and good footwork that will make it look easy.

I saw one Holly Holm MMA match on YouTube, she has great hands, good kicks, power and athleticism. Use the footwork and a jab to keep Ronda on the outside and Im sure we could get a new champ. Though If Ronda would get her down Its game over.

F**kin Tate though, even after being thrown around like a ragdoll she continually got into a clinch with an Olympic medalist, I literally screamed at the TV at her stupidity.
---
Quote:
I bring you...
Scarface!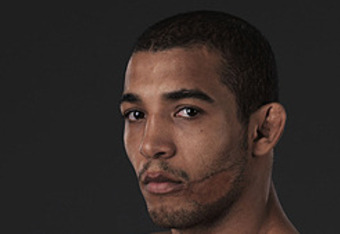 With propper marketing and a serious push (and both guys being heathy) The UFC could easily start to build a Pettis Vs Aldo showdown and make it massive!! In the end, they would end up with at least one superstar if not two.
Quote:
I bring you...
Scarface!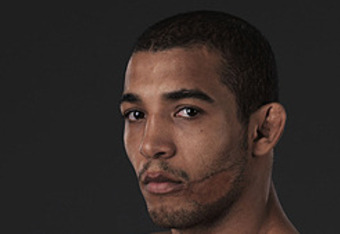 This. Jones may make himself more marketable, but Aldo is ahead of him in title defenses and, for me, a better fighter. The kid doesn't get enough exposure, not that he wants it, but if anyone is to surpass Anderson he's the most likely.
I love Ronda, she is the face of women's MMA, which IMO makes her a face of the UFC. Aldo is #1 in title defenses, and most likely to rival Anderson's records, but I reckon Ronda is pulling more PPV $$$ than him within two years.
With GSP declared inactive or whatever, Aldo is #1 champ in the UFC.
---
Colossal-weight
Join Date: Jan 2010
Posts: 9,844
Why are we using the word hype? She is already legit and proven. Do we mean market machine?

I think Ronda without GSP and Silva IS the face of the UFC at this very moment. She gets the most media buzz for sure. Not sure she would draw the most as many still aren't on board with WMMA. But PPV buys isn't everything.

I love Aldo but just no. They usually do higher weight titles as the main events. I know Cruz is the champ vs. Interim sort of thing. But they went against their highest weight title fight last thing and have Barao/Cruz heading it over Aldo. Aldo is not the face much in part because he can't speak much English at all. Silva could at least do some thing in English. Aldo may if he goes up and beats Pettis but no where near now.

1. Ronda
2. Jones
3. Cain
4. Weidman is climbing quick. He is very likeable, undefeated, and just got so much buzz from the Silva fights.
Currently Active Users Viewing This Thread: 1

(0 members and 1 guests)
Posting Rules

You may post new threads

You may post replies

You may not post attachments

You may not edit your posts

---

HTML code is Off

---