Are some fighters legs too skinny?
---
Anderson Silva and Jon Jones are two fighters that come to mind. Jon Jones in particular does have extremely skinny legs for his size. Obviously they come in handy for making weight in a lighter weight division. But silvas freak injury honestly looked like the result of having legs which were too skinny. I remember Tito Ortiz saying that his skinny legs was how he could make the LHW division. These are three of the more famous fighters obviously but does this make fighters prone to injuries or are skinny legs part of the mold of a great fighter. Imo Jon Jones looks like a heavyweight with extremely skinny legs that toys around with LHW fighters until he fought Gus who looks like a skinny heavyweight. People in the past said that Tito Ortiz was a weight cutting heavyweight but many of the modern LHW's are a lot bigger that Tito and tall and super skinny weight cutters seems the norm.
I was thinking that watching the Patolino fight and also everytime i see Jon Jones fight!
---
McCall, Faber, Aldo, Nate, Nick, Lyoto, TBD, Hunt
Forever hanging in Anderson Silva nuts
Yep...
Jose Aldo - constant leg injuries
Travis Browne - popped his hamstring
Dominic Cruz - out two years
Cyrile Diabate - had to stop his fight
Corey Hill - horrific injury
Jon Jones - has to be carried out after almost every fight
Anderson Silva - horrific injury

I think it's weight cutting, until a Cole Miller or George Roop actually loses a leg to a compound fracture we're just gonna keep seeing it because their is such a huge advantage to fighting one weight class below.
---
Make the WW division great again
Join Date: Oct 2009
Location: UK... Where the sun never shines.
Posts: 11,557
I was thinking just this... Especially when I was watching the Michael Johnson fight. That dude most definitely skips leg day.
Quote:
I was thinking just this... Especially when I was watching the Michael Johnson fight. That dude most definitely skips leg day.
******* everybody does, I'm recovering from major knee surgery and I still squat and dead more than 97% of people at my gym.
---
Think. It Ain't Illegal Yet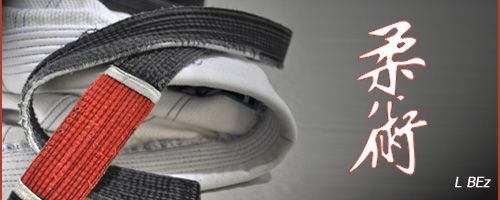 "Discipline Hurts Less Than Regret"
There's a ton of pros and cons. A lot of the weight comes from the thighs and quads. Evidently that's where the power of punches and kicks come in. Anderson just has pure technique.

Most superstar athletes have lean legs. There was a time in my life where I trained my vertical and I realized genes play a role. Arch of the foot, longer legs/calf means longer tendons which translates usually to more athleticism. Look at the b-ball players. Most MMA fighters are not extraordinary athletic although some are. Look at Roy, Matt Serra, Barnett, Pat, etc. Most are trained to become it vs born genetically gifted like the LHW title holder. His entire family are pro athletes.

I've seen people with skinny legs that can kick you and break you in half. The sound they make when they hit the shield pads is DEAFENING. Faster velocity. Jon Danaher and I suppose Ray were the evil geniuses behind the mishap. The breakage is a possibility (not planned), but it was definitely aimed to maim + deflect future leg attacks.

Then you have leg locks. I always said that the LHW title holder or anyone with lean legs should be very susceptible to leg submissions.

This is the beauty of the sport. There's PROS and CONS to every size. Think Stefan Struve has the advantage. Well, he should if he was like the Klitchkos. Hunt disproved the notion by getting on in the inside and breaking his jaw. Pat Barry has wicked leg kicks, but he's slow carrying all that weight around. Fighters with lean legs may be susceptible to injuries, but they have a higher velocity in kicks. Which does more damage. A foot long baton or a baseball bat.
---
Marcus Aurelius: Tell me again, Maximus, why are we here?
Maximus: For the glory of the
Empire, sire.
Baked, not fried... the healthy choice.
I instantly thought of Jon Jones, Anderson and Corey Hill. It's the fighters who are very tall for their weight class so they can't afford putting on that extra weight. Muscle helps to absorb strain to the bone so a little training would help. Not sure if it makes any difference when slamming your shin into another man's shin but it's usually the thin legged fighters that are subject to these freak injuries.
---
Rookie Hammer Squad 2015
Frankie Edgar - Dominick Cruz - Jorge Masvidal - Cat Zingano - Holly Holm
Does this man...
(red shorts)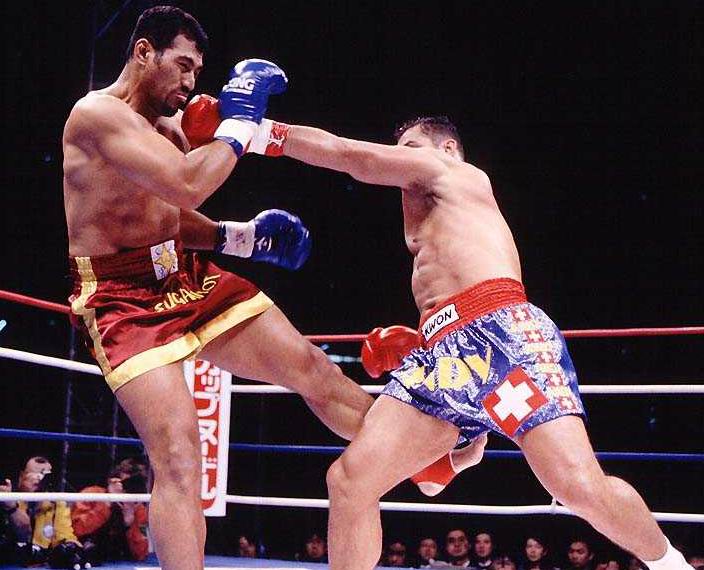 Have skinny legs?
Seems like it can happen just about anyone.
I dont know what the ratio is of skinny people to medium people to heavy people is when it comes to breaking a leg when kicking or being kicked.

I was thinking about that while at work today.

Is the body type of Anderson Silva, Jon Jones which many consider the perfect body type for MMA susceptible to leg breaks whether when kicking or being kicked??

I really dont know... would be nice to see a doctor talk about this.
---
Join Date: Oct 2009
Location: UK... Where the sun never shines.
Posts: 11,557
Yeah, you'd imagine that guys with bigger legs what be less likely to brake them due to a larger amount of supporting muscle and tissue but then at the same time, a checked kick is a direct shin to shin contact so would it make much difference?

I wouldn't like to say.


It's worth noting that the perfect build for Muay Thai is long and slim, ergo, the Jon jones/Anderson silva build.
Currently Active Users Viewing This Thread: 1

(0 members and 1 guests)
Posting Rules

You may post new threads

You may post replies

You may not post attachments

You may not edit your posts

---

HTML code is Off

---