Corey Hillís Words of Advice to Anderson Silva
---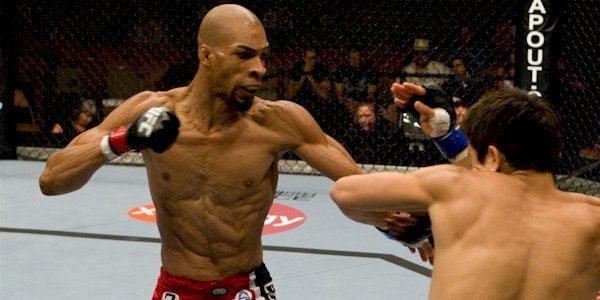 Quote:
Anderson Silva's horrific leg break at UFC 168 wasn't the first time that such an injury has happened in the UFC, as Corey Hill went through the same thing a few years ago. Corey Hill was the first high profile leg break like that and he went through the whole range of emotions associated with it. He had some words for Anderson Silva, giving insight as to what one thinks when such an injury happens. [source]
Quote:
"The biggest thing that he's going to face is the aspect of, we're human warriors and gladiators, so to speak – we make our living getting in the cage and going to war,"
Hill said.
Quote:
"So he's going to have that question – 'My body failed me. Is that a sign for me? Is that a sign for me to leave this alone?' He's going to have doubts about the whys.
Quote:
"The big thing with me was, 'Why me, why now?' Only God knows those answers."
Corey also points out that people are awful, something that we've been seeing some of over the past few days.
Quote:
"There's a lot of people out there that are going to say, 'We're glad that happened to you,'" he said. "He's going to experience the insensitivity of people. I think a lot of people downplay how serious this is for him, or anybody on that magnitude of a stage – to be a main event, worldwide, and to have that happen. It sounds crazy, but he's going to deal with some embarrassment."
http://mmanuts.com/news/corey-hills-...nderson-silva/
Who'd imagine Corey Hill would have words of advice for Silva one day.
Also in the same site, the most certainly stupidest youtube video of the year 2014.
http://mmanuts.com/news/master-ken-g...nderson-silva/
---
McCall, Faber, Aldo, Nate, Nick, Lyoto, TBD, Hunt
Forever hanging in Anderson Silva nuts
Currently Active Users Viewing This Thread: 1

(0 members and 1 guests)
Posting Rules

You may post new threads

You may post replies

You may not post attachments

You may not edit your posts

---

HTML code is Off

---