Bantamweight
Join Date: Oct 2012
Location: Canada, West Coast
Posts: 864
Donald Cerrone vs. Edson Barboza set for UFC on FOX 11
---
Quote:
Donald Cerrone vs. Edson Barboza set for UFC on FOX 11 in Orlando

By Matt Erickson February 3, 2014 5:45 pm




Donald Cerrone said he wants six fights in 2014. After putting one in the books nine days ago, he now has No. 2 teed up.

Cerrone (22-6 MMA, 9-3 UFC) will fight Edson Barboza (13-1 MMA, 7-1 UFC) in April when the UFC returns to Florida for UFC on FOX 11. UFC officials announced the fight Monday afternoon.

UFC on FOX 11, the second FOX event of 2014, takes place April 19 at Amway Center in Orlando. The event's main card airs on FOX following prelims on FOX Sports 1 and UFC Fight Pass.

The card's main event is between heavyweights Travis Browne and Fabricio Werdum, with the winner expected to be the next challenger for Cain Velasquez's title. UFC on FOX 11 also will include a bout between the first two UFC women's bantamweight title challengers as Miesha Tate meets Liz Carmouche.

"Cowboy" Cerrone is coming off a "Knockout of the Night" head-kick win over Adriano Martins at UFC on FOX 10 in Chicago. It was his second straight win after an upset loss to Rafael dos Anjos this past August. In November, he rebounded from that setback with a "Submission of the Night" win over Evan Dunham at UFC 167 in Las Vegas.

The bonus win for Cerrone at UFC on FOX 10 broke the UFC/WEC combined record of 12 that he shared with Anderson Silva and Joe Lauzon. He had five "Fight of the Night" wins in the WEC and now has eight bonuses in his 12 UFC fights over three years.

Barboza had a perfect 2013, going 3-0. After an upset loss to Jamie Varner in May 2012, the first setback of his MMA career, the Brazilian striking standout got back on track with a dominant wins over Lucas Martins and Rafaello Oliveira. In December, he won a majority decision against Danny Castillo at UFC on FOX 9, getting a "Fight of the Night" bonus in the process. Barboza started his UFC career as a bonus hog, just like Cerrone. He had four bonuses in his first four UFC fights.

The fight has the potential to be an important one in the pecking order of the UFC's lightweight division. Cerrone is ranked No. 12, while Barboza is No. 14 in the latest USA TODAY Sports/MMAjunkie MMA lightweight rankings.
http://mmajunkie.com/2014/02/donald-...11-in-orlando/
That's weird. Cerrone called out Khabib a few hours ago like he didn't even have a fight lined up. Whatever. This is better anyways. Go Cowboy!
---
Will make predictions for credits. Please, I'm so broke.
The same way we get frustrated to see Davis vs Magalhães in a lame kickboxing match, I hope those two don't give us a lame grappling match.

If this described worst case scenario doesn't happen, that will be an awesome fight.
Initial reaction was they fought already, then I remembered it was against The Bronx who's pretty similar to Edson. This is going to be a high flying fight with lots of kicking. A crowd pleaser.

If Cerrone trains seriously he should win based on his toughness and experience. He can't wing it though.

Very noice!
---
Marcus Aurelius: Tell me again, Maximus, why are we here?
Maximus: For the glory of the
Empire, sire.
Baked, not fried... the healthy choice.


Join Date: Jan 2013
Location: Canada's East Coast
Posts: 1,487
Such an excellent fight! I love both of these guys, and I'm really looking forward to it. I want Edson to win this, but if Cowboy trains seriously, he should take it.
---
The poster formerly known as Cowgirl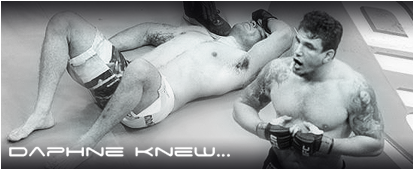 Thanks to Killz for the great sig!

If it stays standing, I give it to Barboza. If Cerone can get him down, I think he subs him easily. This is a really hard fight to call.
Colossal-weight
Join Date: Jan 2010
Posts: 9,844
Good fight.

Interesting in that they are both kickers, so who gets the better of who kicking will be interesting to see.

Barboza needs to keep improving his ground game/TDD, he has always has the standing skills and physical advantages. He needs to start putting it all together.
I think starting slow and not moving his head is going to hurt Cerrone big time in this fight.
---
Rookie Hammer Squad 2015
Frankie Edgar - Dominick Cruz - Jorge Masvidal - Cat Zingano - Holly Holm
Join Date: Oct 2009
Location: UK... Where the sun never shines.
Posts: 11,557
Love this fight! LOVE IT!
Currently Active Users Viewing This Thread: 1

(0 members and 1 guests)
Posting Rules

You may post new threads

You may post replies

You may not post attachments

You may not edit your posts

---

HTML code is Off

---