Response to Rampage's Bribe Claim
---
In response to Jackson's claim that he was would paid more for losing his fight with Sakurba this was posted by Sam Caplan:
Quote:
Mauro was Pride's play-by-play announcer for several years and has a strong knowledge of how the company did business, as a result. He said there was a six-month period in Pride where fighters were offered bonuses if they lost via ref stoppage from strikes or a submission. The idea behind the bonus wasn't to get fighters to take dives, but to entice them not to quit in order to make the fights more dramatic. The clause never served its intended purpose and that was it.
To read Caplan's full article:
Update on the Rampage accusations « Five Ounces of Pain!
Kind of puts a different spin on what QJ said.
My Source in case you're wondering:
MMANEWS.COM | Clarification On The Rampage/Sakuraba Story
---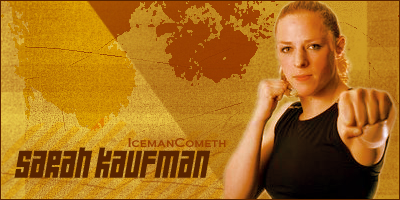 Repped.

I was going to post exactly what Mauro just confirmed before but the thread was full of:

"Well at least he was offered and didn't accept it. There's a difference."

and

"Now that Rampage is the champ I know he wouldn't do that."

posts. So I just didn't even bother. More money for losers that get knocked out is actually a pretty cool concept. First, a loss doesn't necessarily have a positive impact on your carreer, and you'd make more money in the long run by winning.

But if you lose by KO, especially a PRIDE KO, you'd maybe need more money for hospital bills, and other costs. Plus, I doubt a lot of fighters would lose for an extra 2,000, especially by an embarassing KO.
---
Top 5 Fighters:
1)
Fedor Emelianenko
2)
"Shogun" Rua
3)
Wanderlei Silva
4)
Antonio Rodrigo Nogueira
5)
Mirko "Cro Cop" Filipovic
FIGHT PREDICTIONS (Since June 11th, 2007): 10 - 2
Currently Active Users Viewing This Thread: 1

(0 members and 1 guests)
Posting Rules

You may post new threads

You may post replies

You may not post attachments

You may not edit your posts

---

HTML code is Off

---