Sonnen vs. Wand - The EPIC and REAL Fight UFC Wants You to See!
---
Wand's swing and Chael's takedown look so telegraphed it's almost hilarious. Points to Dana for selling the show I suppose.
I'd have tuned in regardless. It's fecking Chael Sonnen and fecking Wand Silva. You don't need to put on a choreographed fight to get my attention.
Lulz. Arms wide out on his TD. He's better than that.
Damn I was just about to post this!

I don't care how it looks or what anyone else thinks, I'm hyped haha
---
Quote:
Originally Posted by Sonnen
@sonnench
30 min to cement your legacy. Champ or Coward? I make a lot more than you do... Show up in 8 days I'll give you my purse.
Quote:
Originally Posted by Bisping
@bisping
Jones said he's not fighting chael on 8 days notice. I did. .... Just sayin
Banned
Join Date: Aug 2010
Location: Idaho
Posts: 2,848
Sonnen is going to bury Wanderlei.
That was silly lol
---
1. BJ "The Prodigy" Penn
2. Dan "Hollywood" Henderson
3. George "Rush" St Pierre
So silly, but this is going to be the best season of TUF for a LONG time. I can't wait!
---
Proudly Supporting
Dan Hardy
Conor McGregor
Michael Bisping
Donald Cerrone
Demetrious Johnson
Joe Lauzon
Nick Diaz

Chael is considerably more hansomer then Wandy.


Nothing more to say really.
Wanderlei, doing a tremendous job tucking that chin.

Is it possible to shoot on a man offering his chin to you on a silver platter, and maintain a clear conscience?
So many counting Wanderlei out
I look forward to watching Chael get his shit pushed in.
---
Too bad like 300 pepole will actually be watching this (although I suppose more could stream it). TUF is such a watered down show/concept at this point. I think the only way people would get interested in it again is if they brought back ex-UFC fighters and had them in it like in the comebacks season.
---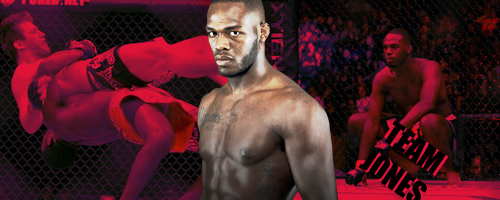 Currently Active Users Viewing This Thread: 1

(0 members and 1 guests)
Posting Rules

You may post new threads

You may post replies

You may not post attachments

You may not edit your posts

---

HTML code is Off

---