View Poll Results

: Your predictions

C.B. Dollaway VS
4
66.67%
Cezar Ferreira
2
33.33%
Norman Parke VS
5
83.33%
Leonardo Santos
1
16.67%
Fabio Maldonado VS
3
50.00%
Gian Villante
3
50.00%
Michel Prazeres VS
0
0%
Mairbek Taisumov
6
100.00%
Rony Jason VS
2
33.33%
Steven Siler
4
66.67%
Multiple Choice Poll. Voters: 6. You may not vote on this poll
***OFFICIAL*** UFC Fight Night 38 Main Card Thread
---

Main card - FOX Sports 1 - 7 PM ET
C.B. Dollaway vs. Cezar Ferreira
Norman Parke vs. Leonardo Santos
Fabio Maldonado vs. Gian Villante
Michel Prazeres vs. Mairbek Taisumov
Rony Jason vs. Steven Siler
For Dan Henderson vs. Mauricio Rua discussion please go to the specific fight thread
---
Hopefully CB and Rony pick up the win.
---
Psalm 30:5 "For his anger endureth but a moment; in his favour is life: weeping may endure for a night, but joy cometh in the morning."

Top 3 Favorite Fighters
1. Chuck "The Iceman" Liddell
2. Glover Teixeira
3. Demian Maia
If CB loses, I will be pleased. Can't stand that guy.
---
Quote:
If CB loses, I will be pleased. Can't stand that guy.
I'm on the same page here... unless he gets another swank neck tie sub.
---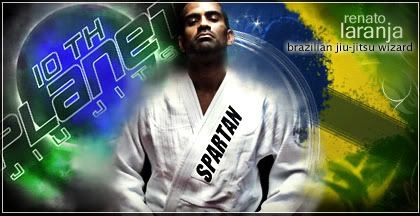 "You have a big word for a guy who don't have a gi right now." - Renato Laranja
Looking forward to Siler vs. Jason. Should be a very fun opening fight.
Bad stoppage. He immediately rolled to guard, was talking to the ref and even kicked at Jason.
---
Will make predictions for credits. Please, I'm so broke.
******* referee. Siler was literally throwing an up-kick and talking to you.

This BS has to stop. We're getting robbed of potentially good fights by referees in over their heads.
MMA Fanatic
Join Date: Feb 2013
Posts: 54
Wow, worst stoppage I've seen.
Crazy stoppage. I think that was the worse I've seen either. Guy was on the fight, throwing kicks from his back.
Well.. At least Jason is back in the win column. His last loss really hit him hard. (Seeing how he cut his arm when punching through a wall.) He needed a win here.

Too bad for Siler though. Early stoppages are never cool. Referees need more training or else it will eventually be like "oh, you got hit by a jab? Fights over, we don't want people getting hurt."
---
Psalm 30:5 "For his anger endureth but a moment; in his favour is life: weeping may endure for a night, but joy cometh in the morning."

Top 3 Favorite Fighters
1. Chuck "The Iceman" Liddell
2. Glover Teixeira
3. Demian Maia
Currently Active Users Viewing This Thread: 1

(0 members and 1 guests)
Posting Rules

You may post new threads

You may post replies

You may not post attachments

You may not edit your posts

---

HTML code is Off

---