View Poll Results

: Your prediction

Matt Brown
15
53.57%
Erick Silva
11
39.29%
Draw
2
7.14%
Voters: 28. You may not vote on this poll
i really like both of these guys, and they both need this win badly! i feel brown is gonna take it though
---
Head-butting fists and KOing the air is not effective striking.
I'm a Silva fan more than a Brown fan, but I'd like to see Brown get a win here because he's more consistent with his wins and I think he will eventually get a title shot, where as Silva is far less consistent and I don't think he could really do anything with this win, probably lose his next fight.
Amateur
Join Date: Apr 2014
Posts: 180
its funny that someone said Silva might get a late submission because i think the longer this fight goes, the more i favor a Brown win.

Silva has been disappointing so far. he has a ton skill, but his conditioning is sub par and he isn't the most intelligent fighter. Brown on the other hand has improved a ton and looks like a completely different fighter since coming off of the ultimate fighter. hes a tough guy and is a great finisher. he just has that in your face style and is durable enough to make it work.

if Silva fights smart and manages to get this one to the ground. he has a legit chance to win since his submissions are solid and Brown has had questionable submission defense in the past, but i think the safe bet is on Brown.
Brown comes swinging pretty wildly, he could get caught.
---

Fedor, Mir, Lytle, Serra, Hendo, Chuck, Minowaman, Maynard, Forrest, Hunt
Pickett, Cerrone, Matt Brown, Bisping, Weidman, Barnett, Lawler


Quote:
Brown comes swinging pretty wildly, he could get caught.
Was just thinking this. Those blitzes that Silva goes on are hard to stop but Brown has never been stopped by strikes so I could see Silva blitzing him hurting him and jumping on a sub early. The longer the fight goes though the more I lean Brown.
Sent from
Verticalsports.com Free App
---
Think. It Ain't Illegal Yet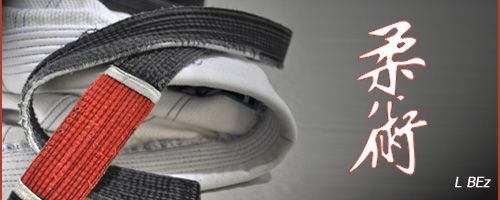 "Discipline Hurts Less Than Regret"
---
2013 VIP FFL Champion
THE DRAGON RIDES AGAIN - 12/20/14
Machida - Alves - Cruz - JDS - Weidman - Condit - Pettis - Edgar - Cowboy - Dodson - Okami
---
Sig Rep: Toxic

Formerly known as Firemass
Quote:
You guys will never guess where my vote went
You pick Stun Gun right
I'm still really on the fence about this fight. I think Silva is going to come out looking different here and win. But then again Brown has looked like a killer as of late.
Either way this fight is going to be exciting as hell
The real winner is us. This fight is so good, I can't wait to see it.
Currently Active Users Viewing This Thread: 1

(0 members and 1 guests)
Posting Rules

You may post new threads

You may post replies

You may not post attachments

You may not edit your posts

---

HTML code is Off

---