View Poll Results

: Who would win?

Rich Franklin
10
76.92%
Dan Henderson
3
23.08%
Voters: 13. You may not vote on this poll
Rich Franklin .vs. Dan Henderson
---
Who do you think would win this match?

I say Franklin would own Henderson IMO. A lot of people say Henderson is better but I think Franklin is way better then Henderson. I would say 1st round 5:00 Doctor Stoppage or 1st round 4:01 KO Punch.
No man would OWN the other , it would be an absolute war though , Hendo can take punishment , i dont know if FRanklin can , I think Rich is more well rounded , Has better techincal standup , better sub game , i give the edge to Hendo in wrestling and physical power , he has also fought way TOUGHER competition and to be straight up , tougher fighters then Franklin, at some point during the fight , Hendo would catch him with the big right on the chin and finish him off in the 3rd Rd.
---
"I only want to be known as the best ever, is that too much to ask?" - BJ Penn
Megaweight

Join Date: Apr 2006
Location: Everett, MA
Posts: 5,961
i took ace, but if hendo catches him hes goin beddy bye...
---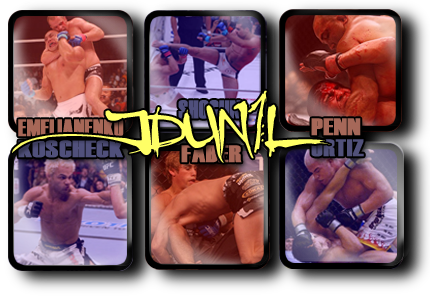 Mancrushes
1.Shogun
2.BJ
3.Fedor
4.Kos
5.GSP
Im in Porno's
i agree with Jdunn.
---
What is it that is going to be on your mind when you're on your death bed? Will it be the tedious years of 9 to 5, or the memory of some great acheivement. Maybe a moment you stood in glory to the applause of millions.
-Evan Tanner
Currently Active Users Viewing This Thread: 1

(0 members and 1 guests)
Posting Rules

You may post new threads

You may post replies

You may not post attachments

You may not edit your posts

---

HTML code is Off

---