View Poll Results

: Your prediction

Ryan Bader
7
46.67%
Rafael Cavalcante
7
46.67%
Draw
1
6.67%
Voters: 15. You may not vote on this poll
Quote:
Lyoto & Feijao train together.

Lyoto looked impressive against Bader.

Won't be surprised if Feijao does the same.

If Bader is moving forward, he's never throwing punches while he's moving(if I remember right, anyway).

Bader moved forward against Tito. Tito cracked him with a right finished via guillotine.

Bader moved forwards against Lyoto. Lyoto finished him with a left.

Won't be surprised if Feijao tries to make Bader come to him. Finishes Bader with the right hand when Bader's coming in.

If Baders moving he's not throwing punches. If Bader's throwing punches, he's not moving.

Bader can't move and throw punches at the same time.

If true, if someone can get Bader to move forward or chase them. They can catch Bader coming in & he won't have an answer for it.
Train together or not Fejao is nothing like machida one throws heavy and is not that mobile of a fighter the other measures his strikes is extremely mobile and likes to move backwards. One is a brawler the other a strategic counter puncher. One can not emulate the other
Sent from
Verticalsports.com App
---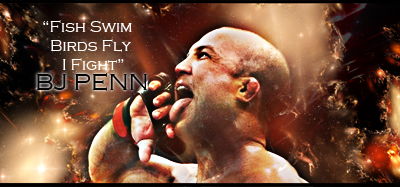 "If you get hit and it hurts hit him back you not knocked out yet."-Joe Doerksen
The Toxic Terrors (FFL)
Demetrious Johnson*Eduardo Dantas*Emanuel Newton*Will Brooks*Michael Page
I think Bader is better than Trix gives him credit for. Barring the Tito loss the only other losses on Baders record are to what could legitimately be called 3 of the top 5 light heavyweights in the world. And Bader has definitely show n signs of improvement, both technically and mentally since 2 of those losses.
---
I agree, fejao should be a bigger favorite then he is. terrible matchup for Ryan.
---
I like MMA less because of this forum
Quote:
Remember when these two were once prospects and now they are fighting for relevancy
Sent from
Verticalsports.com App
So what your saying is nothing has changed?
Im not big on this fight but Bader will prob win. They should market it as the doorman battle of the century!
---
sakurabushidokan.homestead.com
Join Date: Jun 2009
Posts: 20,902
Quote:
Lyoto & Feijao train together.

Lyoto looked impressive against Bader.

Won't be surprised if Feijao does the same.
Lyoto and Feijao have radically different fighting styles. They may train together but Feijao won't be able to implement a gameplan like Lyoto because his accuracy and elusiveness are nowhere near that level.
I don't see why this is such a hard match up for Bader... Feijao gasses terribly, unlike Bader. I think if this goes past the first its Baders fight. Bader is definitely among the best Feijao has ever fought.
---
Is this on the card Sat. This is such a bad fight to bet on cuz they're both extremely inconsistent and are prone to getting winded or KOed. I think Bader is going to wear out Rafael and play it safe cuz he REALLY needs the win though.
---
Marcus Aurelius: Tell me again, Maximus, why are we here?
Maximus: For the glory of the
Empire, sire.
Baked, not fried... the healthy choice.

Join Date: May 2008
Posts: 11,392
Bader's progress has been slow but gradual, I see him wearing Cavalcante out over 3 rounds, maybe grabbing a late stoppage.
Having watched both of theses guys fight so many different times I'm either blindly loyal to Feijao or have terrible predicting skills because I think Feijao is a horrible match up for Ryan Bader.

Feijao's clinch and dirty boxing is ruthless and Bader trying to take him down or push him up against the cage is gonna get him KOed.

Feijaos boxing is leaps and bounds ahead of Baders and his KO power is pretty ruthless.

Feijao has pretty damn good TDD. He makes you pay with punches and knees and he's very strong.

He's shown he can destroy Olympic caliber athletes. He's the only guy to beat Yoel Romero and he punched his face in and
stopped him.

Bader moving forward is NOT a good thing against Feijao.

Bader doesn't cut angles. He doesn't throw when he moves... he doesn't move while he throws and he has next to no combinations when he boxes.

Feijao mixes his strikes up pretty damn nasty. Heavy handed as hell.

I might have to eat a fat plate of crow here but Bader is taylor made for Feijao to look like a murderer and I think he beats bader by stoppage.
---
_RIVALS TOP 10

ANDERSON "THE SPIDER" SILVA
JAKE SHIELDS
NICK DIAZ
EDDIE ALVAREZ
JUNIOR "CIGANO" DOS SANTOS
GILBERT MELENDEZ
MAMED "THE CANNIBAL" KHALIDOV
HECTOR "SHANGO" LOMBARD
CAIN VELASQUEZ
GEGARD "THE DREAM CATCHER" MOUSASI

MMA Fanatic
Join Date: Jun 2013
Location: England
Posts: 85
Currently Active Users Viewing This Thread: 1

(0 members and 1 guests)
Posting Rules

You may post new threads

You may post replies

You may not post attachments

You may not edit your posts

---

HTML code is Off

---