Join Date: May 2008
Posts: 11,352
Cole Miller out at UFC Fight Night 46, Conor McGregor now meets Diego Brandao
---
http://mmajunkie.com/2014/06/cole-mi...-diego-brandao
Quote:
Cole Miller (21-8 MMA, 10-6 UFC) has been forced out of a planned matchup with Conor McGregor (14-2 MMA, 2-0 UFC), and Diego Brandao (18-9 MMA, 4-2 UFC) has agreed to step in as a replacement opponent.

The new matchup now headlines UFC Fight Night 46, which takes place July 19 at The O2 in Dublin. The entire event is expected to stream on UFC Fight Pass in the U.S.

UFC officials today announced the change and revealed that Miller ha suffered torn ligaments in his hand and is currently in a full cast. Despite the change, UFC President remains optimistic the fight will be a barnburner.

"Diego Brandao is explosive and a well-rounded fighter," White stated. "This should be a war."

McGregor fights for the first time since he tore his ACL in a winning effort against Max Holloway this past August and was forced into rehab. He'll have the added pressure of fighting in his native Ireland.

Meanwhile, Brandao returns to action after being forced out of this past weekend's TUF Brazil 3 Finale event in Brazil. The Brazilian slugger looks to rebound from a loss to Dustin Poirier in December. "The Ultimate Fighter 14″ winner badly missed weight (151.5 pounds) for the fight and then suffered a first-round knockout, which halted a three-fight winning streak.
Amateur
Join Date: Oct 2008
Posts: 130
I did not think there could be fight where I disliked the two opponents more than these two, until Brandao gets thrown into the mix.
I'll switch to backing Conor, but as long as they beat the hell out of each other I'll be
regardless of who wins or how bad of a decision in may turn out to be.
Colossal-weight
Join Date: Jan 2010
Posts: 9,844
Should be a tougher fight.
I like this match up much better. Hopefully Diego has a good camp, makes weight and comes to fight.
---
SMOOTH

Join Date: May 2008
Posts: 11,352
Luck of the Irish that McGregor doesn't have to face Miller
The Brandao / Mcgregor smack talk should be epic..
---
_RIVALS TOP 10

ANDERSON "THE SPIDER" SILVA
JAKE SHIELDS
NICK DIAZ
EDDIE ALVAREZ
JUNIOR "CIGANO" DOS SANTOS
GILBERT MELENDEZ
MAMED "THE CANNIBAL" KHALIDOV
HECTOR "SHANGO" LOMBARD
CAIN VELASQUEZ
GEGARD "THE DREAM CATCHER" MOUSASI

UFC Dublin Loses Conor McGregor vs. Cole Miller Grudge Match
---
Quote:
The highly anticipated grudge match between Conor McGregor and Cole Miller has been nixed.

UFC officials announced on Tuesday that Miller had to withdraw from the bout due to tearing ligaments in his thumb during training. He is apparently now in a full cast.

Moving swiftly, the UFC enlisted Diego Brandao to take Miller's place.

MORE MMA

Conor McGregor: "I'm Coming to Take Over the Division. It's My Division."
Conor McGregor vs. Cole Miller Headlines UFC Fight Night in Dublin
Grudge Match Between Conor McGregor and Cole Miller Targeted for Ireland on July 19
In-Depth with UFC Featherweight Conor McGregor
Conor McGregor Suffered Sprained Knee in UFC Fight Night 26 Bout with Max Holloway
"Diego Brandao is explosive and a well-rounded fighter. This should be a war," said UFC president Dana White.

McGregor (14-2) shot into the limelight after an impressive debut at UFC Stockholm: Latifi vs. Mousasi in early 2013 and followed that up with a second consecutive victory in the Octagon later that year.

He since suffered an ACL tear, which has kept him sidelined for the better part of the past year, but recently gained clearance to headline the show in his home country.

Brandao (18-9) recently had to withdraw from The Ultimate Fighter Brazil 3 Finale due to an undisclosed injury, but apparently will be ready to go by the time UFC Dublin takes place on July 19.

He enters the fight with McGregor coming off of a knockout loss to Dustin Poirier, which ended a three-fight winning streak.
http://www.mmaweekly.com/ufc-dublin-...-due-to-injury
Awww man I was really looking forward to this! C is gonna walk through brandao -/
---
mad props: Toxic
Colossal-weight
Join Date: Jan 2010
Posts: 9,844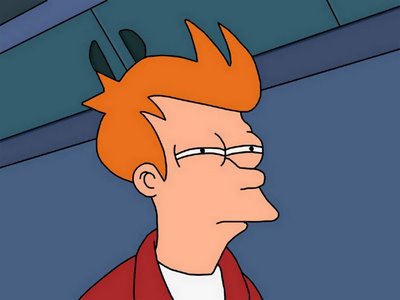 ---
mad props: Toxic
When I first read the title I thought it was McGregor that got injured but it was Miller. Sucks when anyone gets injured but not having Connor on that card would have sucked.
Currently Active Users Viewing This Thread: 1

(0 members and 1 guests)
Posting Rules

You may post new threads

You may post replies

You may not post attachments

You may not edit your posts

---

HTML code is Off

---