What was the most sorry you ever felt for a fighter?
---
Felt like making a thread that wasn't related to Bones/Gus/Cormier love triangle. For this thread, I'm talking about only UFC-related things, not things like family/personal issues. I mean things like things that happened in fights, injuries, controversial decisions, losing particular fights, fights not happening, etc. A few come to mind for me:

Liddell vs. Franklin- Chuck was looking so good, it was sad to see him go out so easy like that.
Silva vs. Weidman 2- I believe Weidman would have won with ease, but it is Silva, and that was just the worst seeing Silva get hurt like that.
Bones vs. Hamill- Bones was way more humble then, and he was obliterating Hamill, and looked legitimately heartbroken when he found out he was DQ'd.
Hendricks vs. GSP- A lot of people had it for Hendricks, and I felt he got robbed. It was also a split decision, so it was built up to him feeling extra devastated. We know how badly he wanted it, and he had to deal with the douchey pro-GSP crowd that were booing him afterwards.

I'm sure there are more, but that's what I thought of. What do you guys have?
---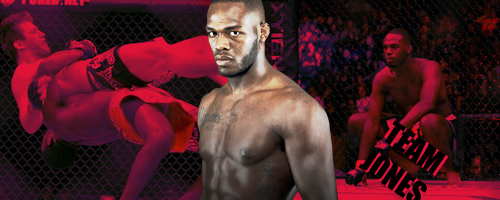 Obviously the second Silva weidmen fight .. that fight scared me about kicking for a couple of months 👎👎

IMO Diaz vs condit was terrible.. I think Nick won the fight with style

Maybe lawler vs Hendricks.. Hendricks won it's just lawler put on a show for the ages.. his story too...

I'm sure theirs more.. wait for the cormier fights to come up 👎👎👎
Griffin vs Anderson. Felt so bad for Forrest, he's way better than he got to show that night. And to wave it off like that was heartbreaking to watch. He was never the same afterwards.
Sent from
Verticalsports.com Free App
---
Sig Rep: Toxic

Formerly known as Firemass
Shogun VS John Jones....

Shogun was out for a long time with an injury/surgery. He went in to that fight chubby, rusty, and slow......

Against freaking Bones. And Bones punished Shogun.



On a side note..... David Douglas VS Malipet.

If you have never seen that fight watch the end. Douglas has Malipet in full mount dropping hammers... and more hammers.. I think it was Kim Winslow.. she didn't stop it for a long time... Malipets face and head were turning purple... and they still didn't stop it.... It was the only time I jumped out of my seat screaming at my TV to stop a fight. Finally they called it. It literally looked like he was beating Malipet to death. That was a hard beat down to watch.
---
_RIVALS TOP 10

ANDERSON "THE SPIDER" SILVA
JAKE SHIELDS
NICK DIAZ
EDDIE ALVAREZ
JUNIOR "CIGANO" DOS SANTOS
GILBERT MELENDEZ
MAMED "THE CANNIBAL" KHALIDOV
HECTOR "SHANGO" LOMBARD
CAIN VELASQUEZ
GEGARD "THE DREAM CATCHER" MOUSASI

Heath...he disappeared completely.
---
Marcus Aurelius: Tell me again, Maximus, why are we here?
Maximus: For the glory of the
Empire, sire.
Baked, not fried... the healthy choice.
Silva vs Sonnen 1.. i wanted Chael to hold that belt.
Light Heavyweight
Join Date: Nov 2008
Location: NC
Posts: 3,059
Cung Lao vs Franklin.

Was terribly heartbroken to see Franklin go out like that. It must've killed his morale.
---
Attero Dominatus.

Join Date: Mar 2010
Location: NC.
Posts: 9,815
I used to feel bad for Guy Mesger. He was giving classic kickboxing lessons to Chuck and wandy both...right up until he got KTFO. (Wandy ko'd him with an illegal headbutt and got away with it)

Then he beat Sakuraba and let Ken Shamrock give his victory away to a corrupt org.

if not for a few bad breaks everybody would know Guy.
---
Bantamweight
Join Date: Apr 2012
Posts: 615
In MMA Joe Stevensson being beaten into a bloody mess by BJ Penn, was ugly.

In Boxing Vitali Klitschko being doomed by his cut against Lennox Lewis and stopped from his chance to conquer the throne. Especially since he never got that chance again.
Currently Active Users Viewing This Thread: 1

(0 members and 1 guests)
Posting Rules

You may post new threads

You may post replies

You may not post attachments

You may not edit your posts

---

HTML code is Off

---