Flyweight
Join Date: Jan 2011
Location: United States of Essex
Posts: 484
Fights to make after ufc fight night 42
---
Roger Navarez vs Sean O'Connell
Patrick Cummins vs Ilir Latifi
Jake Lindsey vs Tae Hyun Bang
Jon Tuck vs Joe Proctor
Danny Martinez vs Darrell Montague
Scott Jorgensen vs Kyoji Horiguchi
Lance Benoist vs Albert Tumenov
Sergio Pettis vs Mitch Gagnon
Erik Perez vs Chico Camus
Bryan Caraway vs Iuri Alcantara
Piotr Hallmann vs Mitch Clarke
Jason High vs Anthony Njokuani
Rafael Dos Anjos vs Nate Diaz
John Moraga vs John Lineker
Jon Dodson vs Mighty Mouse/Bagautinov winner
Ross Pearson vs Takanori Gomi
Diego Sanchez vs Joe Lauzon
Rustam Khabilov vs Edson Barboza
Ben Henderson vs Khabib Nurmagomedov or TJ Grant
Colossal-weight
Join Date: Jan 2010
Posts: 9,844
Benson vs. Khabib
Rustam vs. Ross PEarson

Sanchez vs. Nate Diaz haha
Dodson vs. title shot
Moraga vs. Elliott
Do Anjos vs. Jury/Trujillo winner

Caraway cut, that scumbag.
Diego Sanchez - Junior Dos Santos please.
---
Make the WW division great again
Ben Henderson vs Josh Thomson. I think Ben earned a rematch with Thomson and a chance to avenge his loss from earlier this year.

Rutam Khalidov vs Bobby Green

Ross Pearson vs Micheal Chiesa

Diego Sanchez vs Jake Lindsey. Last fighter Sanchez beat was Paulo Thiago at WW in 2010. Right now he's borderline top 50 LW in the UFC.

John Dodson vs the 125 Champion.

Jon Moraga vs Tim Elliot

RDA vs TJ Grant

Hallman vs Tony Ferguson

Caraway vs Michael McDonald

Pettis vs Erik Perez
---
I like MMA less because of this forum
---
Last edited by GDPofDRB; 06-08-2014 at

07:45 PM

.
Colossal-weight
Join Date: Jan 2010
Posts: 9,844
Dos anjos already fought khabib

Khabib deserves a nunber 1 contender fight.
Bring back Leonard Garcia have him fight Diego Sanchez and find the worst judges you can find then wait and see if the world implodes
Sent from
Verticalsports.com App
---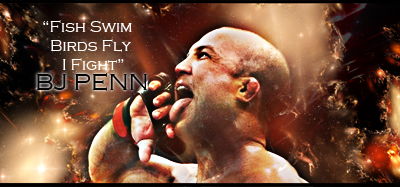 "If you get hit and it hurts hit him back you not knocked out yet."-Joe Doerksen
The Toxic Terrors (FFL)
Demetrious Johnson*Eduardo Dantas*Emanuel Newton*Will Brooks*Michael Page
Quote:
Diego Vs Ross has to happen again that was disgusting.

Though I wouldn't mind Hunt Vs Diego
I personally think a rematch would be an insult to Ross. Rematches happen in close call fights. This fight was any but close.
Ross should continue his progression up the ladder.
Sanchez needs to fight someone who can sub or knock him out, then he needs to be cut. I hate saying that about fighters, but Sanchez is in the UFC based on lucky decisions at the moment.
---
If you don't read the papers you're uninformed. If you do read the papers you're misinformed.
Colossal-weight
Join Date: Jan 2010
Posts: 9,844
Diego is one of the worst fighters on the roster.
Currently Active Users Viewing This Thread: 1

(0 members and 1 guests)
Posting Rules

You may post new threads

You may post replies

You may not post attachments

You may not edit your posts

---

HTML code is Off

---