View Poll Results

: Your prediction

Frankie Edgar
16
80.00%
Cub Swanson
4
20.00%
Draw
0
0%
Voters: 20. You may not vote on this poll
Last chance for Frankie to make a run for another title shot. I like both guys, not sure who i want to win.

Cub should try to use his kicks to keep Frankie at a fair distance, otherwise he is getting punched and wrestled either to a decision or a t.k.o.
Featherweight
Join Date: Apr 2012
Posts: 1,444
Slight edge to Cub in the striking department, massive edge to Frankie in wrestling. To me this is a no-brainer.

I'm a massive FE Homer though, so what do I know.
Banned
Join Date: Aug 2010
Location: Idaho
Posts: 2,848
Cub struggled with Siver and Jeremy Stephens, two former LW washouts.
I think Frankie takes this confortably.
People have forgot how good Edgar is.

His GNP looked vicious in his last fight and I think just now we're seeing Frankie at his best, 49-46 UD here, superb boxing, good wrestling, iron chin and cardio for days. Cub will make it a damn good fight but Edgar is too good.
---
2013 VIP FFL Champion
THE DRAGON RIDES AGAIN - 12/20/14
Machida - Alves - Cruz - JDS - Weidman - Condit - Pettis - Edgar - Cowboy - Dodson - Okami
Edgar dominates everywhere.
---

"There are three things all wise men fear: the sea in storm, a night with no moon, and the anger of a gentle man."
Flyweight
Join Date: Sep 2011
Posts: 244
I think Frankie will win.

Striking wise, both guys should be even. But Edgar will definitely hold the edge on the ground.

With that said, the winner for this match should be named the No.1 Contender. A win over Edgar or Swanson is far more deserving of the title shot then a win over Silver (if McGregor win).
People are pretty sure Edgar takes this. But Cub really is a guy who can finish any fighter at any point in the fight, It's not like people have not been able to hurt Edgar in the past... and this is a true finisher he is fighting, unlike Benson or Maynard.
---

I think Edgar can take the fight in every aspect but cub is always dangerous, not sure who to root for in This fight because both deserve a title shot and both deserve another crack at Aldo. I thought Edgar should have gotten to he nod in the first go around with the champ and Cub deserves to have a legacy outside being on the receiving end of that flying knee that is the highlight of Aldo's highlight reel.
Sent from
Verticalsports.com App
---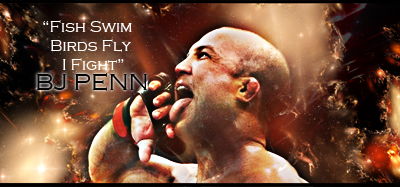 "If you get hit and it hurts hit him back you not knocked out yet."-Joe Doerksen
The Toxic Terrors (FFL)
Demetrious Johnson*Eduardo Dantas*Emanuel Newton*Will Brooks*Michael Page
Currently Active Users Viewing This Thread: 1

(0 members and 1 guests)
Posting Rules

You may post new threads

You may post replies

You may not post attachments

You may not edit your posts

---

HTML code is Off

---