Megaweight

Join Date: Apr 2006
Location: Everett, MA
Posts: 5,961
i didnt realize ufc 63 was so close..sept 23..nice
---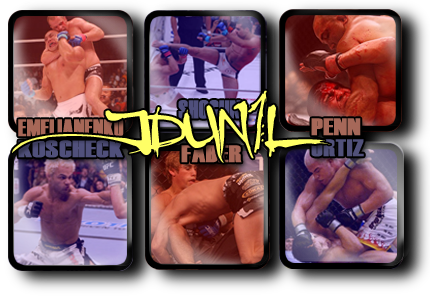 Mancrushes
1.Shogun
2.BJ
3.Fedor
4.Kos
5.GSP
Im in Porno's
Quote:
Originally Posted by moldy
... SNIP ... I though babalu could do it to but the stratagy he used was dumb. Why did he charge chuck? I don't get it.
After watching the fight again, Babalu did the
EXACT SAME THING
he did in the first fight that got him knocked out.
It looked like he was ducking down to go for his legs, instead of a shin, it was an upper cut.
Amatuer
Join Date: Aug 2006
Posts: 168
first off the wandy chuck fight isnt going to happen anytime soon second babalu had a gameplan and just didnt execute very well hes not dumb he went in with a gameplan and from watching the fight i would guess it was to stand with chuck exchange a little and go for the takedown.. he did the exchanging and while going for the takedown he was koed by the uppercut chuck is not going to be taken down by shooting for his legs i dont know why people do it the only way to take him down is in the clinch.. and i wouldnt be too confindent about franklin beating silva.. silva is a well rounded fighter will dangerous strikes franklin is going to have to ground and pound to win this fight i think... if he doesnt i think hes going to get koed
Megaweight

Join Date: Apr 2006
Location: Everett, MA
Posts: 5,961
Anybody Watch Bushido On Fox Today..i Didnt Order It This Time ...im Glad It Wasnt That Good...i Still Cant Beleive Hendo Got Beat
---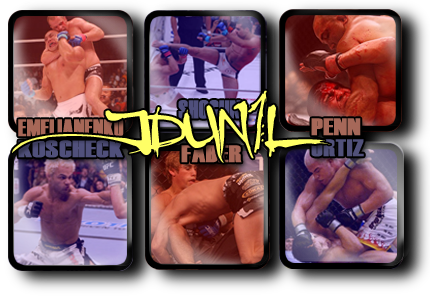 Mancrushes
1.Shogun
2.BJ
3.Fedor
4.Kos
5.GSP
Im in Porno's
Quote:
Originally Posted by jdun11
i see youve smartened up and started reading my posts..i agree with you on all those fights..im not sure about chuck and tito yet, ill let u kno
Oh yeah, I think Monson will beat Tim Sylvia and become the new heavyweight champion! I forgot about the Monson/Sylvia fight!
Currently Active Users Viewing This Thread: 1

(0 members and 1 guests)
Posting Rules

You may post new threads

You may post replies

You may not post attachments

You may not edit your posts

---

HTML code is Off

---