Josh Koscheck is the Future of MMA
---
Well Jdun11, I said I would do this if Bonnar lost so here it is! According to the UFC, when Koscheck attended at Edinboro University he was a very skilled wrestler. He recieved numerous championships, a wrestling achievement award, and was named wrestler of the year by the Pennslyvania State Atheltic Conference three times. When he was on the ultimate fighter he dominated Chris Leban and then put up a valiant effort against Diego Sanchez. Altough he lost to Sanchez, he still went on to have a fighting career in the UFC and defeated Chris Sanford and Pete Spratt. He dominated Drew Fickett but was caught in a rear naked choke in the third round. After the fight, Kosckeck said he was going to work harder and better himself as a fighter. He did just that as he went on to defeat Asnar Chalangov, former middleweight champion Dave Menne, and Jonathan Goulet. So far that is a pretty awesome record. I think it is time for Josh Koscheck to fight a tougher opponent to test his skills. He should fight either Nick Diaz, Diego Sanchez, or Karo Parysian. If he could beat one of those men then I will say he can face the likes of GSP or BJ Penn. Maybe one day he will move up to become the welterweight champion.
Megaweight

Join Date: Apr 2006
Location: Everett, MA
Posts: 5,961
kos = future ufc champion
---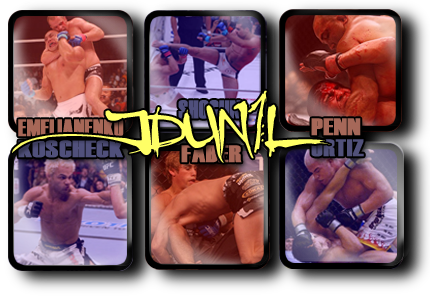 Mancrushes
1.Shogun
2.BJ
3.Fedor
4.Kos
5.GSP
Im in Porno's
Quote:
Originally Posted by jdun11
kos = future ufc champion
So how do you like it? Did I do Lay and Pray justice?
Bonnar i HOPE you dont have to stand by that forever lol
Koscheck a future champ? Not in a division with guys who would stomp him like Marquardt, Swick, Loiseau, Silva, Franklin, Kondo, Lister, heck the list goes on if you count him in the welterweight division as well
.
Koscheck is good but he is not an interesting fighter he has no character and the only reason i watch him is because i want to see him stomped for his arrogant attitude.
---
TEAM GROTTY 2013
Stefan Struve
Donald Cerrone
Glover Texiera
Cub Swanson
Kim Dong - Hyun.
Josh is one of my favs in the UFC. Him and Southworth were funny as hell on UF1.
Megaweight

Join Date: Apr 2006
Location: Everett, MA
Posts: 5,961
yea i dont know why all u guys hate him, i think hes a funny bastard..a lil cocky but alot of guys in the ufc are cocky..and rush kos is a welterweight and in a year he will be as good as anyone in the division, mark my words!
---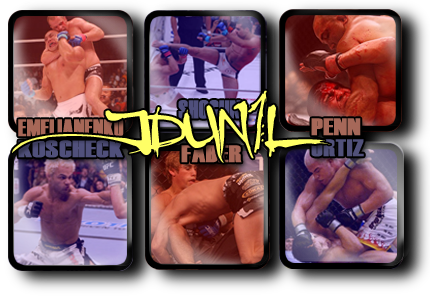 Mancrushes
1.Shogun
2.BJ
3.Fedor
4.Kos
5.GSP
Im in Porno's
Koscheck looked good in his last fight but Goulet has a weaker chin then AA, if thats possible. I wouldn't be going on about how good he is until he steps in there with a tough guy. I think Diaz is the perfect opponent, then Karo.
Are you telling me Kos is gonna be WW champ when GSP is still around?
Currently Active Users Viewing This Thread: 1

(0 members and 1 guests)
Posting Rules

You may post new threads

You may post replies

You may not post attachments

You may not edit your posts

---

HTML code is Off

---