Kimbo To Iowa!!
---
I Want To Know Ur Opinions On If Kimbo Went To Train With Militich And The Boys For A Year, Do U Think He Could Be A Decent Heavyweight In The Ufc?? I Think He Def Has The Tools, And Militich Could Turn A Chimp Into A Contender..
---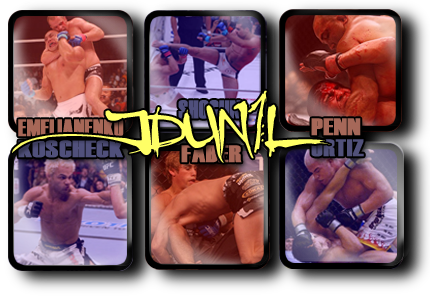 Mancrushes
1.Shogun
2.BJ
3.Fedor
4.Kos
5.GSP
Im in Porno's
Kimbos old news. how old is the guy anyways like 35 yrs old ? hes been in so many streeet fights no matter what you teach him he will jjust go back to his natural insticts and what he knows , thats streeet fighting , we got one of those guys in the sport already .... David 'Tank' Abbott who holds a 9-11 record
---
"I only want to be known as the best ever, is that too much to ask?" - BJ Penn
---
Last edited by Punishment 101; 08-29-2006 at

10:36 PM

.
No chance! he sucks and just wants to box although he is very strong and agressive in his stand up he would get owned by anyone of any talent.
---
Mac Danzig and his bird feeder once visited the Virgin Islands. They are now The Islands.
Mac Danzig can kill two fighters with one bird feeder.
Superman owns a pair of Mac Danzig bird feeder pajamas.
I Dunno Guys He Faught An Experienced Mma Guy, And He Has No Mma Knowledge, All He Needs Is A Lil Bit And He Would Be A Force
---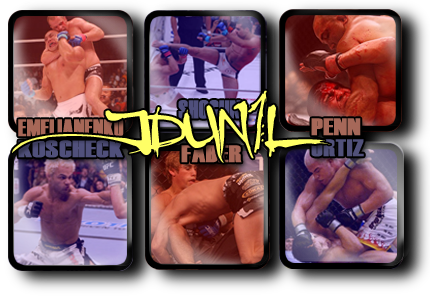 Mancrushes
1.Shogun
2.BJ
3.Fedor
4.Kos
5.GSP
Im in Porno's
To Old, and just from the Gannon fight i know his cardios terrible, at his age its hard to bring your cardio up to MMA standards, its like working up hill.

He'll probably just stick to his street fights and makeing enough money to live nice right now.
---
What is it that is going to be on your mind when you're on your death bed? Will it be the tedious years of 9 to 5, or the memory of some great acheivement. Maybe a moment you stood in glory to the applause of millions.
-Evan Tanner
two words.....Sean Gannon LOL.....and that brings up 3 more words, Brandon Lee Hinkle........please no Kimbo in MMA at all, although he might hurt someone if he punched him, and I wonder if his enterauge (sp) would be there in full force with their spinner watches and trash talk........IVE GOT IT!!! KIMBO VS TYSON IN PRIDE!! hahaha
Quote:
Originally Posted by CTFlyingKnee
two words.....Sean Gannon LOL.....and that brings up 3 more words, Brandon Lee Hinkle........please no Kimbo in MMA at all, although he might hurt someone if he punched him, and I wonder if his enterauge (sp) would be there in full force with their spinner watches and trash talk........IVE GOT IT!!! KIMBO VS TYSON IN PRIDE!! hahaha
HAHHAHHA, I WOULD PAY TO SEE THAT ....TYSON WOULD KNOCK HIS HEAD OFF THO
---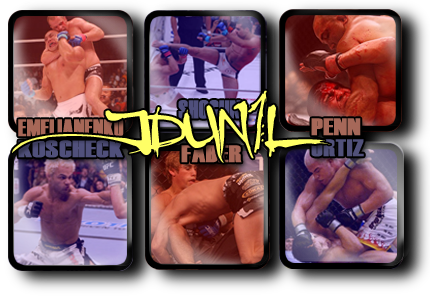 Mancrushes
1.Shogun
2.BJ
3.Fedor
4.Kos
5.GSP
Im in Porno's
Currently Active Users Viewing This Thread: 1

(0 members and 1 guests)
Posting Rules

You may post new threads

You may post replies

You may not post attachments

You may not edit your posts

---

HTML code is Off

---