Id have to pick rogan. he knows he stuff and doesnt get annoying. But Randy is coo too
Couture has a wealth of knowledge on the subject, but he is boring as hell. Rogan is entertaining, and that's what it's all about right? Rogan > Couture.
Megaweight

Join Date: Apr 2006
Location: Everett, MA
Posts: 5,961
you can def tell who rogan wants to win when hes commentating...he looooooves bj penn..he likes koscheck too
---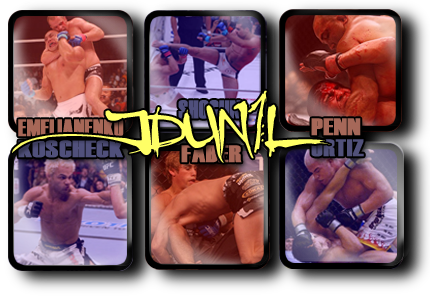 Mancrushes
1.Shogun
2.BJ
3.Fedor
4.Kos
5.GSP
Im in Porno's
Amatuer
Join Date: Aug 2006
Posts: 168
yea back in the day where royce pulled out the ponytail and the first few that were bare knuckle those were interesting fights
MMA Fanatic
Join Date: Aug 2006
Location: Connecticut
Posts: 42
Quote:
Originally Posted by You Are a Clown
well it seems like everyone loves rogan
i personally cant stand him as a commentator i hate his voice and its even worse live i just think hes annoying id much rather have randy in there doing the fights he brings more knowledge to it and in a little bit of time he would be used to it and be "more exciting"
ufc was so much better when they got rid of rogan for a while but dana had to bring him back... most of you probably dont remember that because you just started watching UFC
Agreed.
---
"I wanted you to see what real courage is, instead of getting the idea that courage is a man with a gun in his hand. It's when you know you're licked before you begin but you begin anyway and you see it through no matter what."-HARPER LEE
Rogan always makes ppv's exciting to me, his style of commentary, his jokes that no one but me and my friends laugh at, and his classic one liners...." Hes Rocked!!!" "Right On the Button"...."This is (insert fighters name) 's world."

Rogan is my hero
Rogan is the shizzle. he brings excitement to the table. He goes crazy when stuff happens so rogan via a chokeslam first round 10 seconds in
---
Mac Danzig and his bird feeder once visited the Virgin Islands. They are now The Islands.
Mac Danzig can kill two fighters with one bird feeder.
Superman owns a pair of Mac Danzig bird feeder pajamas.
Megaweight

Join Date: Apr 2006
Location: Everett, MA
Posts: 5,961
War Rogan!
---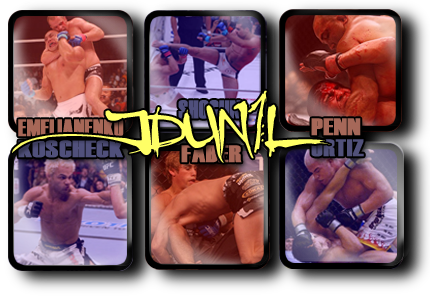 Mancrushes
1.Shogun
2.BJ
3.Fedor
4.Kos
5.GSP
Im in Porno's
Know most guys and myself has a problem with Ken Shamrock but he also did a great job at UFC 41. when Matt `landless, lanland´ Lindland fought Phil Baroni for the second time and Tim Sylvia knocked out Ricco and became the champ he was real exited and saw what they all did wrong and what they were tryin to do, explained very well for those that didnt know what was happening. would like him to get another shot

Answer to the thread, Rogan has done a good job so far
Currently Active Users Viewing This Thread: 1

(0 members and 1 guests)
Posting Rules

You may post new threads

You may post replies

You may not post attachments

You may not edit your posts

---

HTML code is Off

---